Phantom of the Opera is currently shown at Finnish National Opera and I was lucky enough to get tickets for 1.10.15 evening. Located to perfect seats and sitting right under the infamous chandelier, I was completely blown away from the very moment that the lights dimmed out and the first notes of the epic theme started. It was well worth the long wait and even more.
There is so much to say and all the descriptions that I could try to write here wouldn't be quite enough. The epic music, the gorgeous props (!!!) and all who were there making it all happen. I loved it all tremendously much. Days after the event, I still can't stop listening to the songs.
All the tickets to all the shows are currently sold out, but if any cancellations happen, go for it! And if you don't, then let me know and I'll go for another round!
The pictures here are from the programthingy shown in the first picture.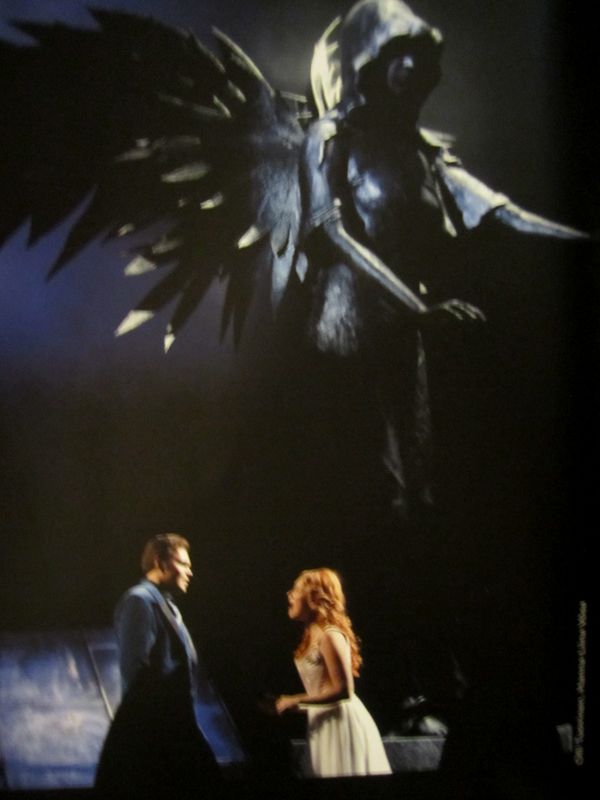 For some official pictures and the ticket info, see the [
official sites
].