Oooh, for the last four hours I have been writing my thesis for the school and my brains are getting cooked. Therefore! I came here! And wrote this! Ta-dah!
~*~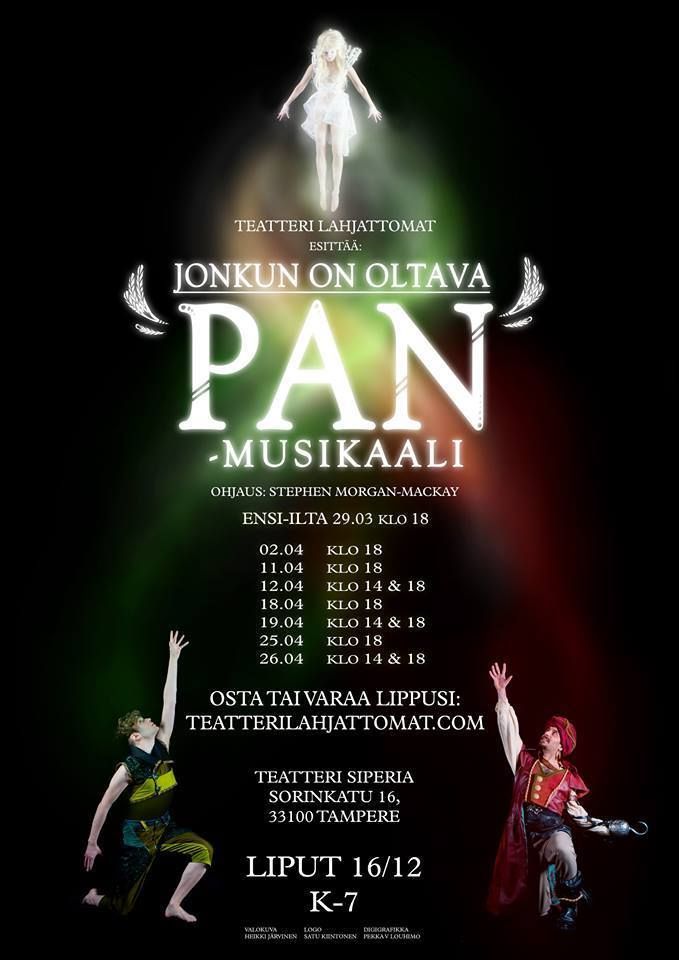 The title of this post could be translated to "Someone has to be Pan" which is the name of the Peter Pan play I took part in by helping out with the sewing business of the costumes. I was the luckiest thing when the costume designer asked if I'd join in. Which I naturally did. Even though the timing couldn't have been worse due all the work/trainee/irlstuff going on at the time.
At this point of life, the sewing part of the business is done and I got to see the play itself on the play's premiere on 29.3.2015. And was I amazed by it and after hearing the actors/writers/makers speak about working in the project and talking of how the project came to be in the first place... They are amazing, young people! The script, music, choreography and simply just the all of it is made by them. There are some shows still coming up, so if you have a chance, please support the wonderful people who are fulfilling their dreams through this project. Not to mention it is one fine, fun play with catchy songs!
The story takes place in Neverland, as Peter Pan brings over two new children from our World and time. It is a new take of the well-known story with a modern twist. Cute characters, wonderful actors, fun music, sword fights, pirates, fairies... An adventure that you can enjoy were you a kid or an adult.
Have a few pictures more. They are naturally not taken by me, and to see more of them, visit the sites mentioned above~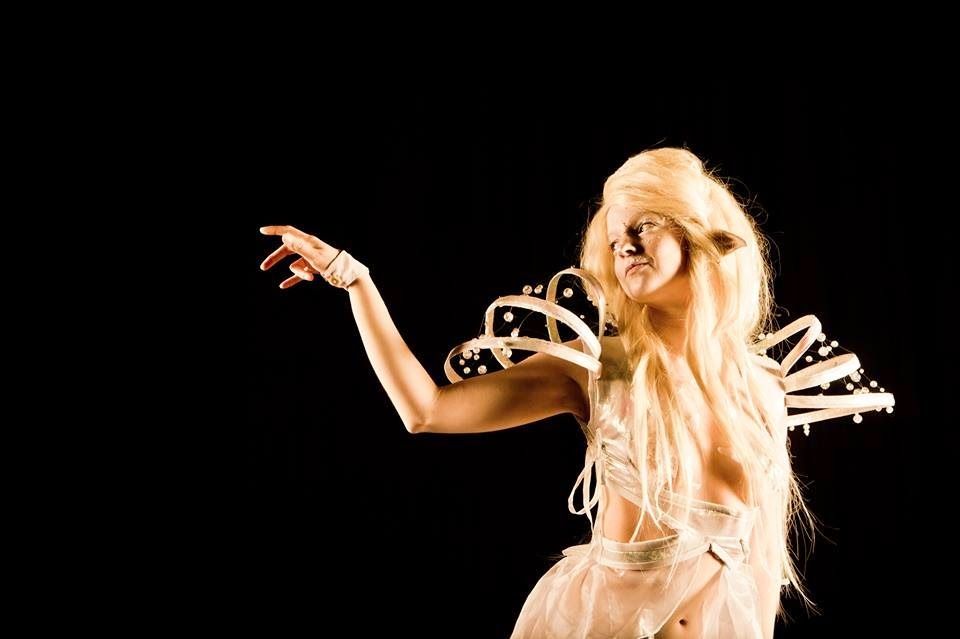 ~*~
Ookay. It's 11PM. Am I still supposed to go back to my school work? Or.. could I play a bit? Just a bit? Maybe just a bit...
Since Peter Pan is green have a random, terrible shot of me running off to my workplace's party. (The theme was summer festivals, of which I naturally chose Lumous Gothic Festival, yet everyone continuously thought me as some fancy hippie... it was due the glasses, wasn't it?)