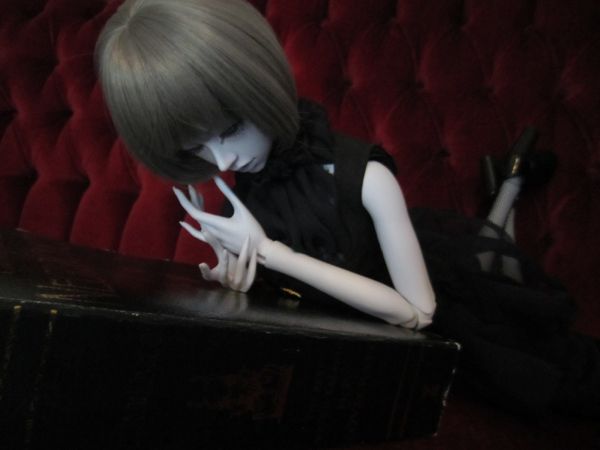 It's that month again! Halloween month!
Here are the posts from the earlier years, to get your Halloween started:
[Spidery Things]
[Classic Horror (films)]
[Zombie Pieces]
[Asian Horror (films)]
So last year I took a mission of watching an old black and white horror movie every night of the month. After so much (or not) chills through the moving pictures, I decided to search for the spooks from another classic source. That is, the horror books. Since I can't lock myself in my room for the whole month, I can't read one book for each day of the month, so I'm aiming to read one book for every week. Let's see, if I get any sleep from all those (hopefully) haunting pages!
~*~
Ahhhahaha...
So my laptop crashed taking all my pictures with it. Alright, I'm starting to scope with that, but oh, a new problem emerged! My big com doesn't have a place to insert the camera's memory card and I have no idea where my camera's cable is. Argh! Must find it soon! Must find something soon!
These pictures of Enya, one of my bjds, were originally taken almost a year ago. Luckily uploaded to Photobucket back then. But what could have suited this post better than a vampire girl eyeing Necronomicon?