I have done some sewing, though lazily and some of the works staying halfway, lacking buttons and such. As for something almost finished, I made some knickerbockers and two capes, but since the bigger one is lacking the buttons, I decided to drop it from this post.
Also, when I took the pics, I didn't realize how blurred they were, bear with me!
I was sort of planning to wear these for Hellocon, but work came up and I couldn't make it. Such a shame!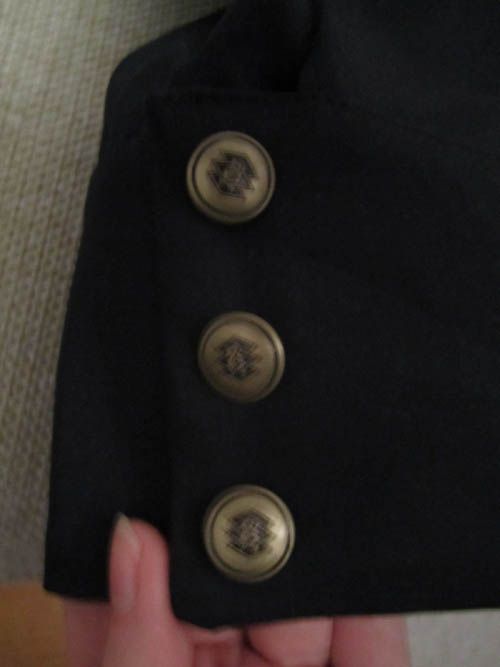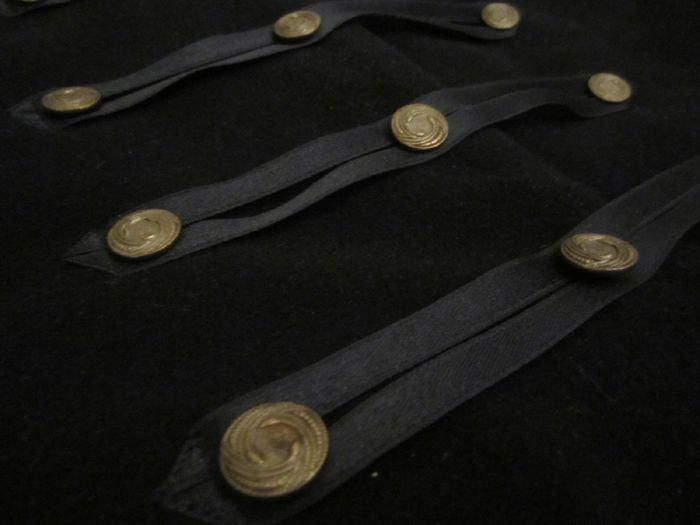 Yays for blue lining and dozens of buttons!
~*~
The pie number 2! A blueberry pie!
As for other things, been just terribly busy. Whole week, a huge load of work and school and other studies. Quite frankly, quite mad. But I suppose, one must bear it for now! I do hope I have time next week to finish my history essays with at least some success...