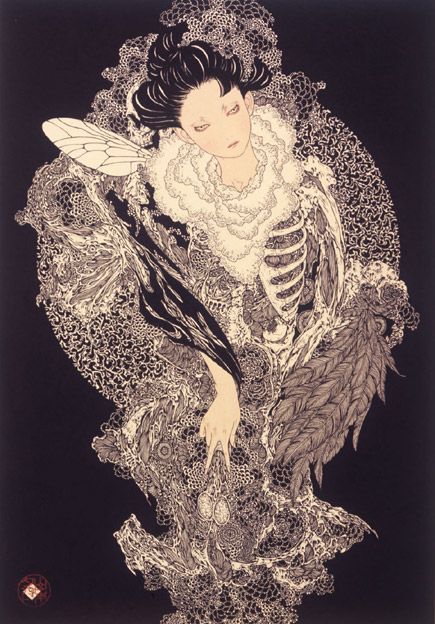 Takato Yamamoto
Takato Yamamoto is Japanese artist born 1960. He studied in Tokyo Zokei University's painting department. After which he started to experiment with Ukyo-e Pop style, leading eventually to his own style Heisei Estheticism. During his career he has published a good number of art books and hold many exhibitions.
What caught my eye in this artist's works were the amazing detail. There is so much to look at in every of Yamamoto's pieces that you can spend a good while staring at just one. Also the serene, doll-like faces with dark and even macabre things surrounding them are a fascinating combination. And the style is just beautiful. Strongly amongst the themes often used by this artist is also the more.. sadistic sort of things. Haha. Ermm. That might be why I haven't come to posses any art books by this artist. I still might, but.. Anyway, have some pictures that I really do like.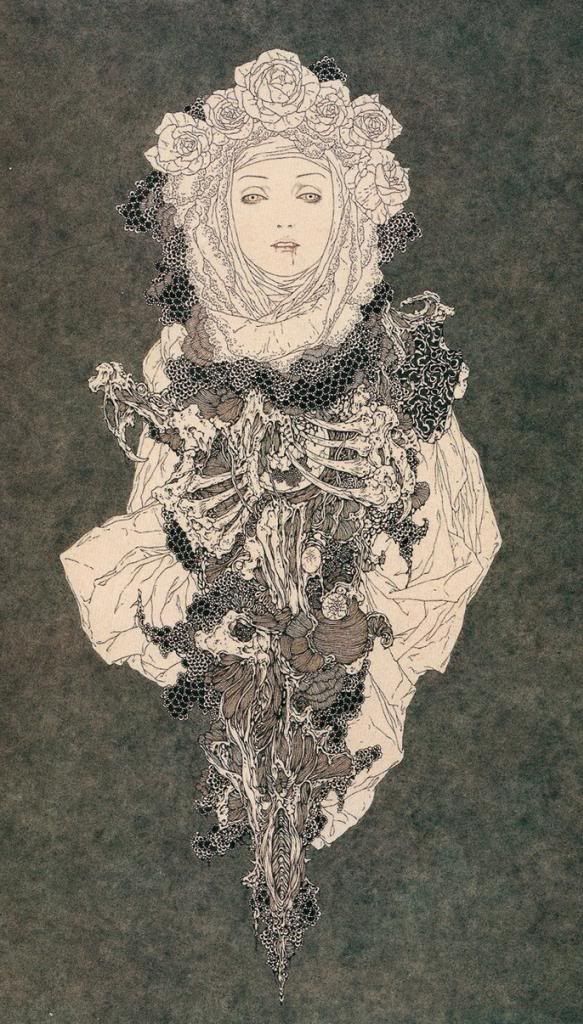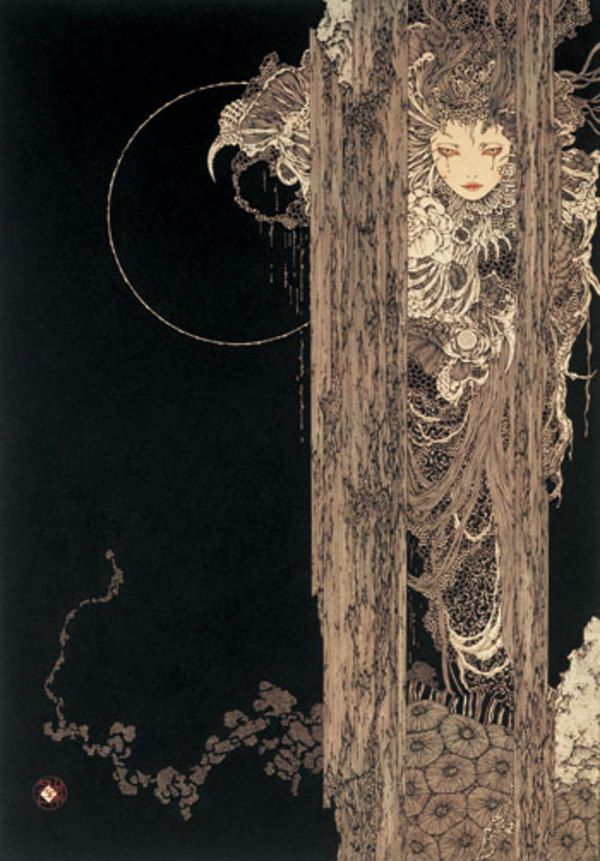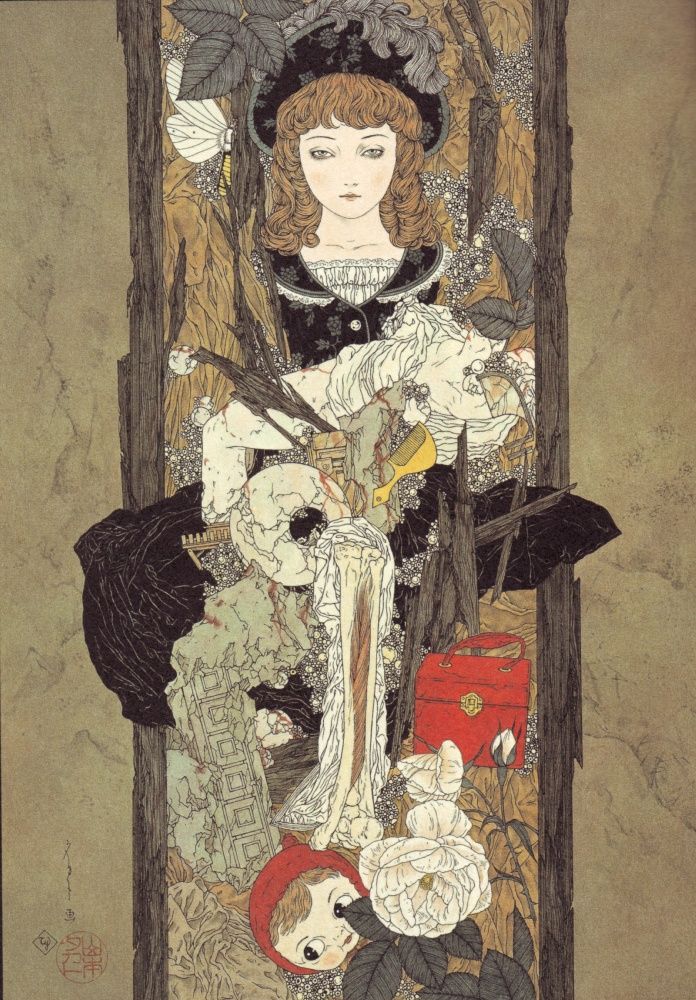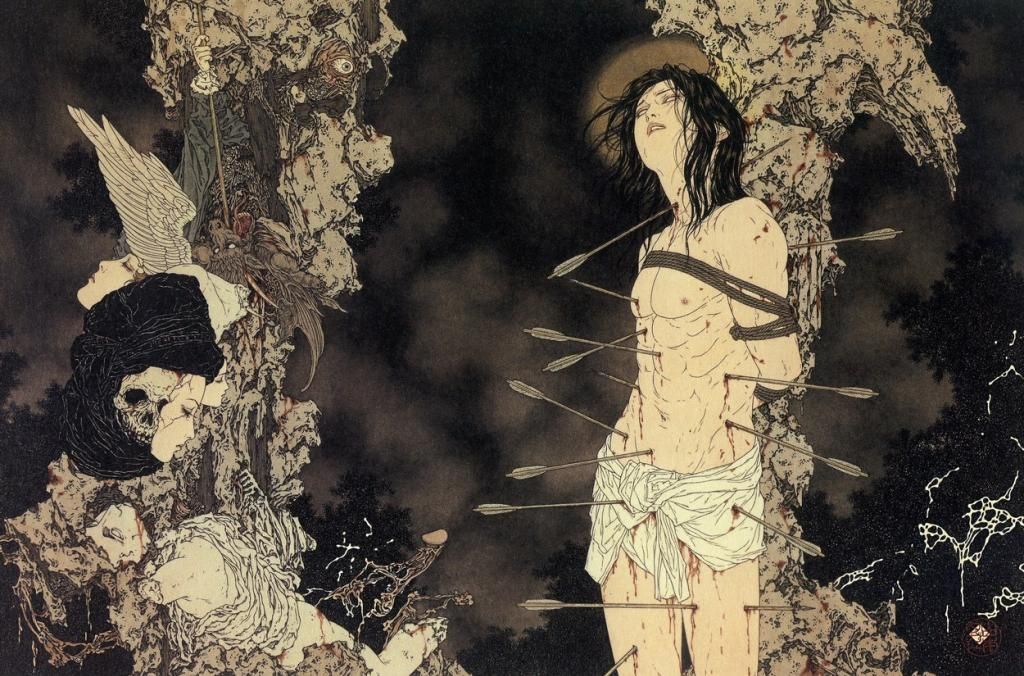 ~*~
As for other things!
Finally we have some snow here in Finland, was about time! I like snow a lot (the cold not so much if it's less than -9'C).
Also, I have spend the whole week watching Pushing Daisies (which was even better than I remembered and it's one of my favorite TV-series for sure) and am currently baking a pie inspired by the series. And I don't do pies, in fact I don't bake. So this is rather interesting, yup.
Oooh, and its 2014 now. When did that happen?