Everyone knows they should, but I think I didn't and...
I had a small moment of weakness at [
Game House
], a local game store, the other day, and the boys there agreed to sell me the
Final Fantasy XIV A Realm Reborn
with a slight discount. Naturally I went for it, such a pretty box and all. Few days later I installed the game just to have a little glimpse of it, thinking of getting into it a bit later. And a day or two from that my sister pointed out the little print from the back which said it had the monthly costs after 30 days of trial time, which prolly started when I pressed "
Play
" for the first time.
...
Damn. I didn't notice.
As a console player I'm used to buy a game and then to have all of it for the next eternity or until something breaks. The only PC multiplayers I have played haven't had any monthly costs either. So I quite didn't see that coming. And now? I have already spend some of the days without being able to play the game. And then? I think my December will be full of this game then, haha...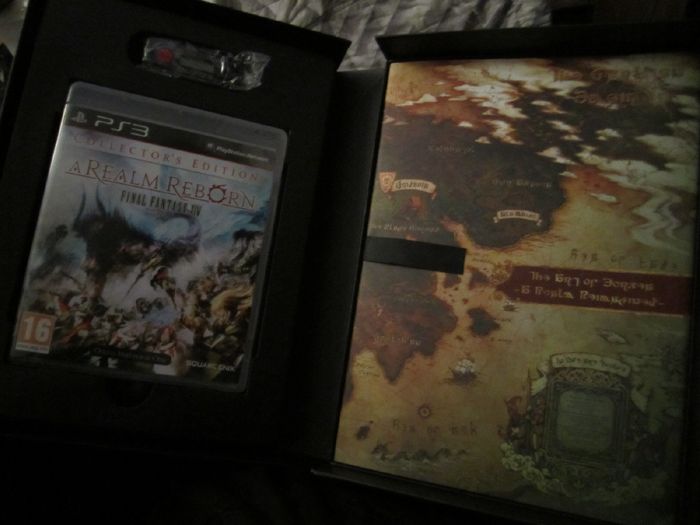 The art book had nothing to do with me buying it. Shame, it wasn't full of Yoshitaka Amano's works (unlike the box's covers)!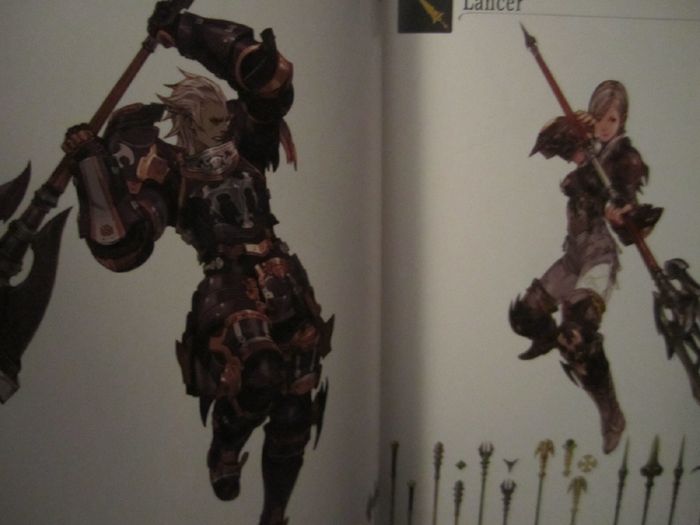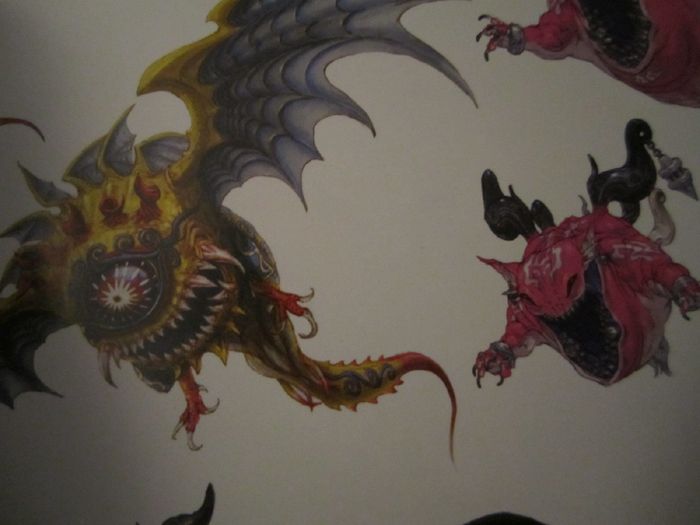 ~*~
The real reason I came to write this entry now even though my eyes are dry and screaming for sleep, is that I wanted to make this remark at least almost in time.
So: yesterday (6.12.) was Finland's Independence Day, which means a big party with a number of more or less successful evening gowns and other things worn by people strolling in TV in the party the president hosts. And while there has been nice things in the years before too, this is the first time that I needed to comment about it in here. Because, when they walked in, it was so obvious that they were the best dressed persons in the party ♥.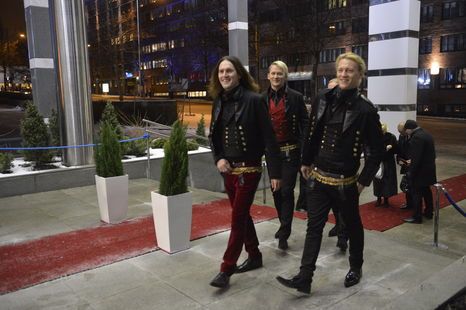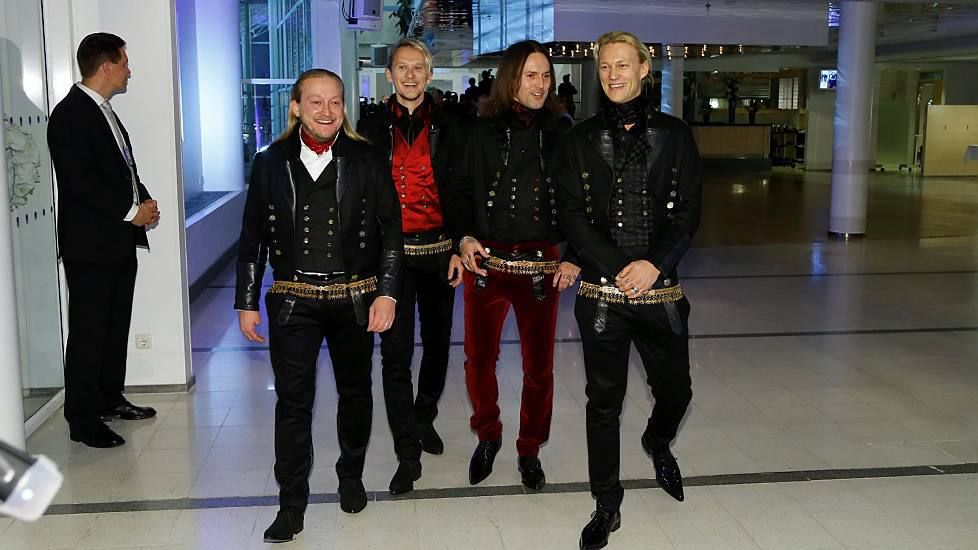 [
The Dudesons
] are a prank/stunt gang from Finland with a number of TV shows of their own. I'm not a fan of theirs, but if they were looking like that all the time, I prolly would watch their stuff, haha!
While the men's usual fancy wear is without surprises ("ooh, an orange tie!" is not a surprise), this was just perfect! They are wearing modernized version's of national costumes from the region of Finland they are coming from (you always see a few national costumes during Independence day), and managed to combine leather and velvet in the materials. And all those buttons...! And the traditional belts (usually there should be knives hanging from them too)..! I'd love to be from Pohjanmaa, just to be able to wear those belts (called helavyö, by the way)..! Totally made my evening, fufufu~