~*~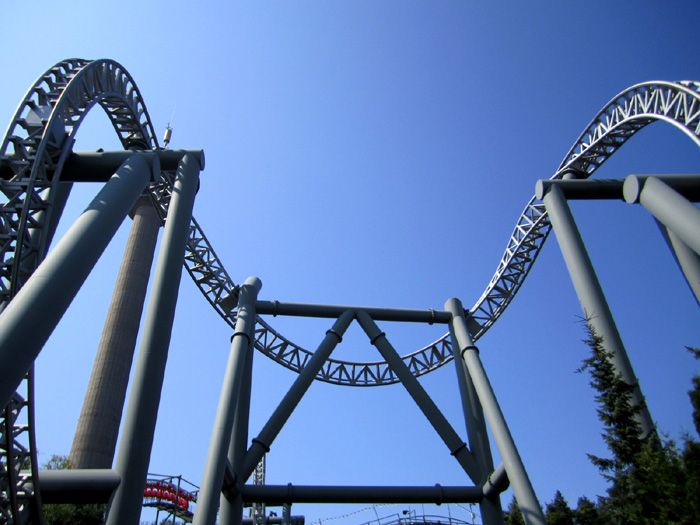 Autumn has been freezing my fingers during the mornings for a good amount of days already, and all the days filled with a good number of things have been keeping me away from this blog. But here is a few pictures to prove that during the silence of last days of summer and the first days of autumn I have done some things aside school and work.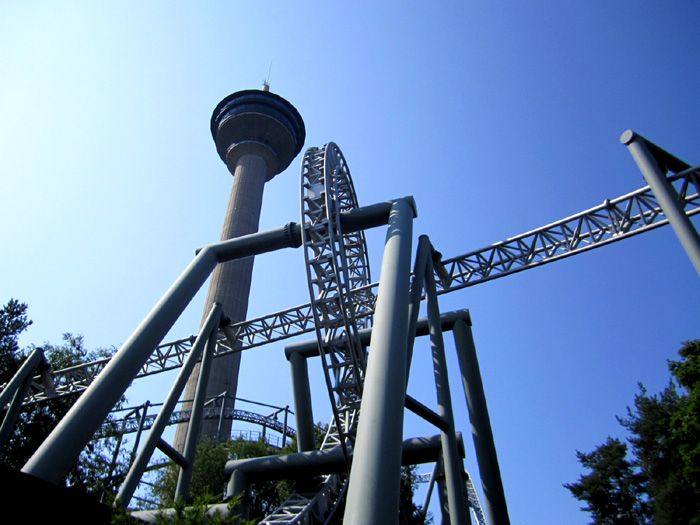 I visited an amusement park with [
Giko
], [
J-pon
] and T. It was all nice... if we don't count this one part where I got kinda sick, haha, am I getting old? Well, rollercoasters are still a lot of fun!
Sadly I visited the family's summer cottage just once and managed to go swimming around a lake just few times. Such a shame.
At a local lake close by. Ducks.
The best beach I know, at lake Haukkajärvi. Sadly I dragged myself, sis and J-pon there on a day that suddenly got filled with thunderstorms. It got kinda cold, and not the best idea maybe to swim with lightnings...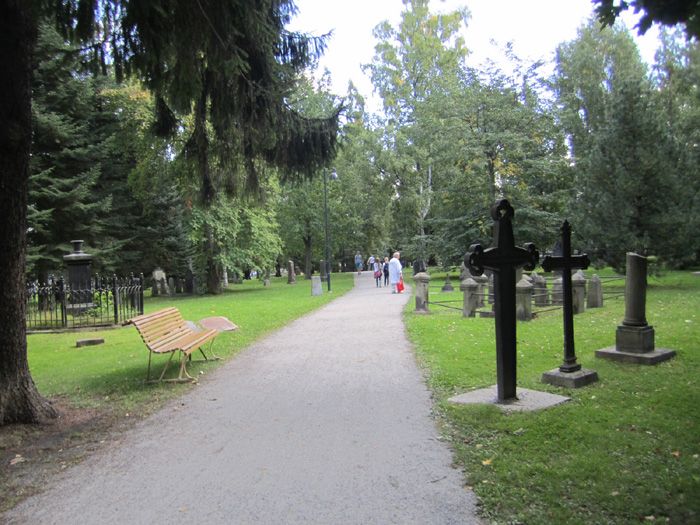 After changing apartments, my way to the school got a rather epic route, which takes me through an old graveyard. Nice and peaceful place. I might not walk there when it's dark and no one is around though, haha.
[
Miss K
] got back from Paris and came to tea and treats, and to throw me with some lovely gifts. Thank you ♥.
And what is that? Me and J-pon tried to find food from local shops and that's what we saw. We did not use it for our ramen.
And a first mirror shot in the new place! Haha.
Off to listen Two Witches and Silent Scream at Dog's Home some time ago.
After which I got a flu. After which I have been having terrible teeth ache and having doctors stealing all my moneys. And I took my third tattoo. And attended Tracon (about that a report follows later).
Also playing Guild Wars 2 and Mass Effect. And reading The Book of Beasts by John May & Michael Marten. And watching Supernatural.