Adjusting my timetables and energies to flow to right directions have proved to be a bit tricky now that the schools have started again. So blogging speed will continue with a slow pace for a bit longer. Especially since I need to haul some boxes again this weekend, being slightly between apartments.. what a joy.
~*~
Jackets, jackets, jackets. How much do I adore you? Too much? Well, of course.
Punk Rave jacket, secondhand, 3e.
Of this one I didn't get a good picture, so I'm using an official one. It's from Punk Rave as well, and if I had enough money, I would without a doubt buy a dozen more from this brand. I guess they are my favorite jacket brand? Haha.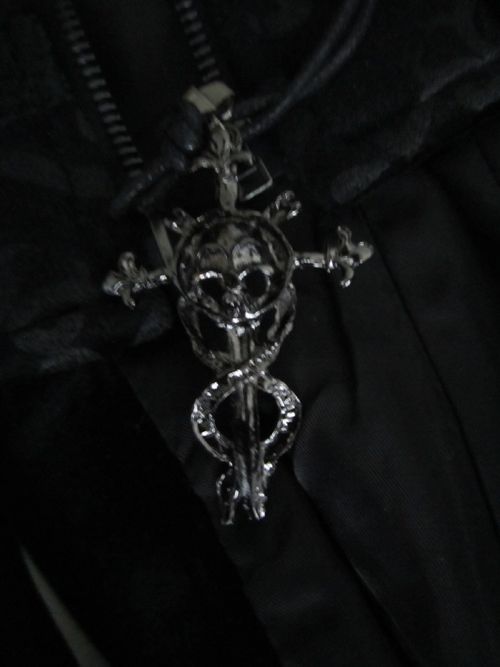 Details.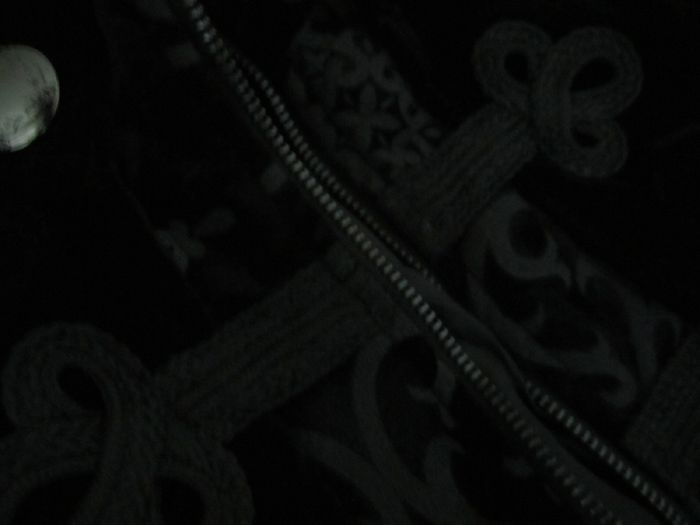 Details.
Didn't I already have a striped jacket? I did. They are so not the same. This one is from H&M.
And it fell in love with the bird skull brooch from reStyle, so I let them have themothers.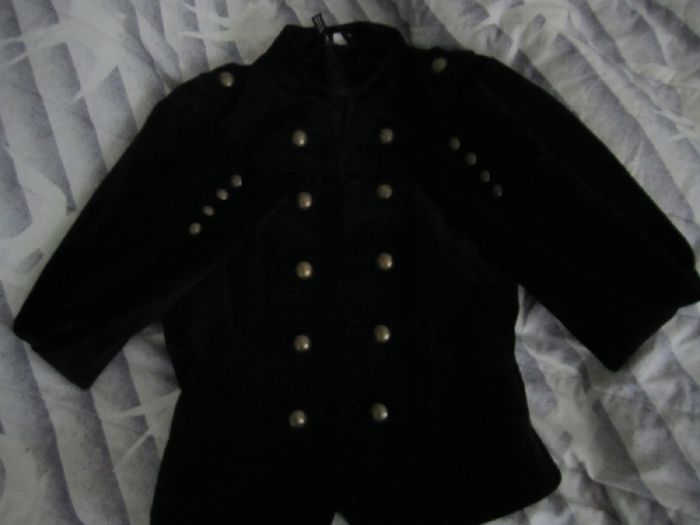 This velveteen jacket has been in a lot of use on the chilly mornings lately, 3e, secondhand.
A warm jacket for winter -and for kodona! It's a secondhand piece in a perfect condition from Kaunotar & Kulkuri, where I walked in today by accident.
Aside the jackets some other new children have wandered to my chaos garden. For example this stunning book. A Finnish translation of Lord of the Rings from 1985, which makes it older than me. It was so beautiful that I could not leave it behind, 6e, secondhand.
A black dress of soft velvet, 8e, secondhand. It's price tag stated it vintage, and when I went through its labels etc I might even believe it.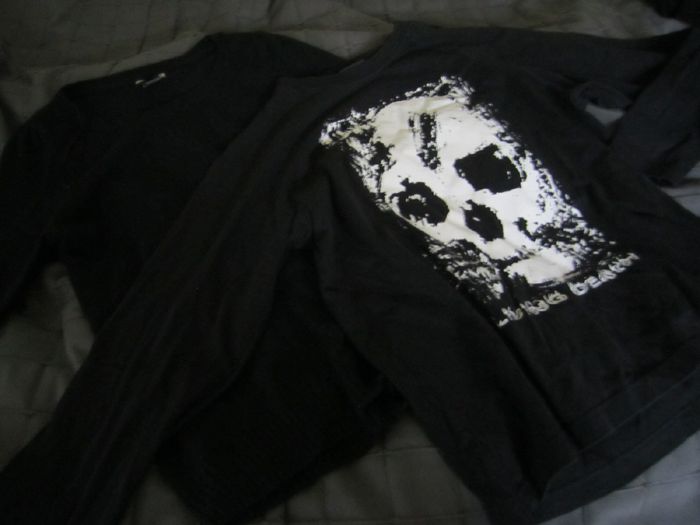 Two casual shirts for autumn/winter. Long sleeves. Yay. 2,5e & 3e, secondhand.
These two strolled to me all the way from Australia from a lovely seller I found from eBay. Lip Service's Dutchess de Sade things, which I personally am quite fond of. I only wish I would by some miracle come by the long skirt and the jacket from the series, oh, see me drooling on my keyboards. ...Not a pretty sight? Give me those two and I'll stop.
Diesel's Loverdose also ended up in here, and not just because of the pretty bottle! Since I'm not just buying pretty bottles... Even if I do really like pretty bottles. I might have a few empty ones just hanging around, because they are pretty...
~*~
Aside of that, I have been watching
Supernatural
's season 1, read through
The Sword of Shame
(interesting),
Artemis Fowl & Atlantiscomplex
(is it written like that?) by
Eoin Colfer
(is he written like that?),
Ai No Kusabi 5: Darkness
by
Rieko Yoshihara
and am working on with
Ai No Kusabi 6: Metamorphose
. Also played through
Persona 4 Arena
of which some gametalk can be spotted [
here
]. And since I'm having a good mood with reading right now, I think I'll go and fetch my book now.
See you soon~