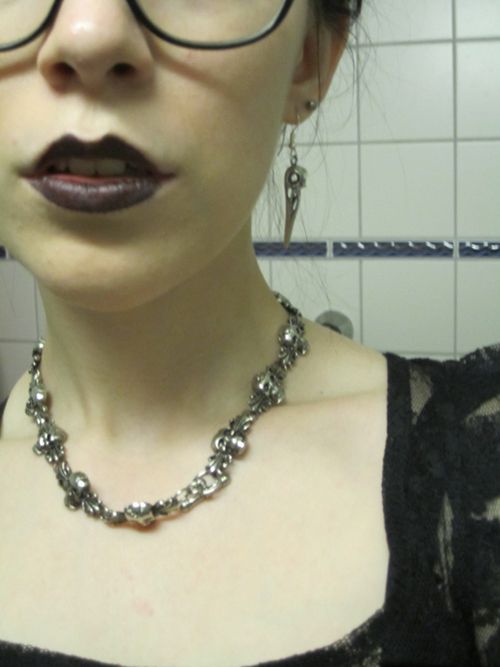 [
Lumous Festival '13
] took place in Tampere, Finland last weekend, and naturally I loomed somewhere in the corners... that's a lie. Somewhere on the dance floor is more like it. Ready for some bad quality pictures? Good, here they come.
Thursday
The day that the festival started and the only day that I had off work. Starting the things up at Dog's home, listening to few bands (missed the first one, I'm afraid) and mostly talking with friends who I hadn't seen for a good while. Jen managed to drag us all to dance floor even though I had all the intention not to. And afterwards I was rewarded with first abrasions for the weekend. Ouch!
I was wearing a gorgeous green plaid dress by Lip Service, a tiny zombie bag from Iron Fist and nice platform pumps by Demonia and all I have of that is this murky pic. Yay!
Friday
I had bought two-days -ticket for the festival, just in case, because for the rest of the days I came to Lumous straight from work. This way I didn't need to worry about getting in... Met more people, got a new social link (yes, I'm playing Persona atm) and danced some more. Was rather nice altogether even though the work had got me tired and I wasn't exactly on social mood, haha.
Silent Scream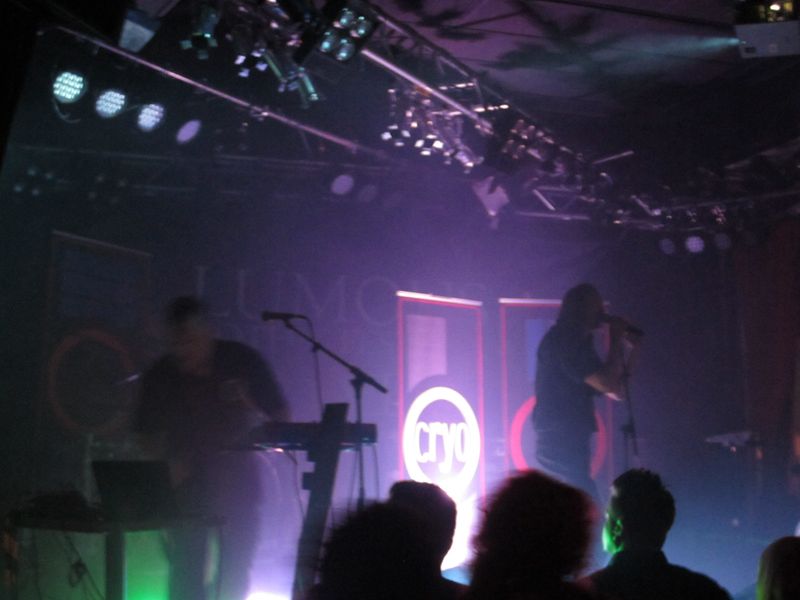 Cryo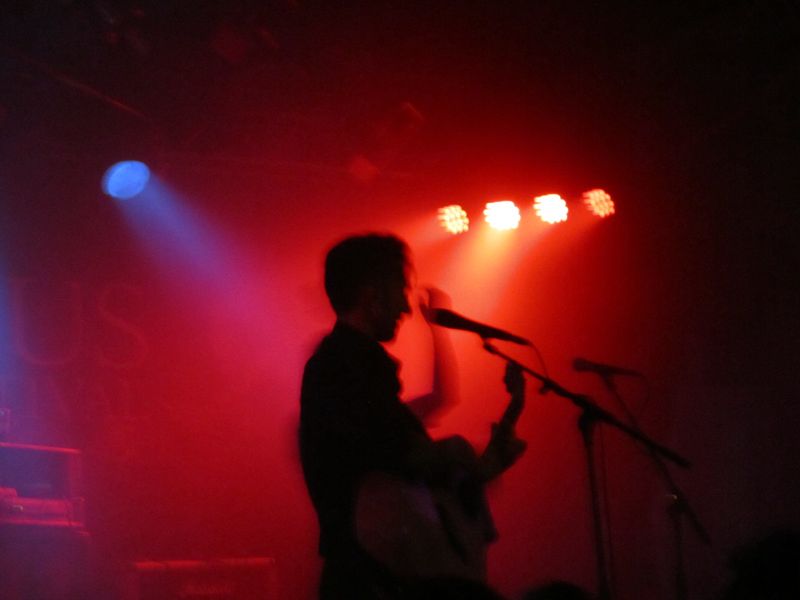 Spiritual Front
It's proving to be impossible to put the camera on anything in here, so it was being a pain trying to get any shot of what I was wearing. Such a shame for today's outfit was my favorite this time!
Pinstriped Top Thing & Pinstriped Skirt - Lip Service // Black Top & Studded Bag - Secondhand // Spider Necklace - Alchemy Gothic // Silver Earrings & Bracelet - Kalevala
So dark, so dark, and that mirror is too short and tiny for me -and not even mine! Agh!
Saturday
On Saturday I got out of work a bit earlier (nice, I had come to 9:00 after all, worked for 10h, and I did stay till the last performer last night), jumped into a car and gathered friends on what we then called "Lumous Taxi" for the rest of the fest. Even the car was black, so it suited us perfectly too! More talking, more people and some more dancing. Sadly Deviant UK had to cancel their gig. But Wreckdance filled in for them. And yes, I was carrying a camera around, but yet again I was too shy to actually take pictures of people, even though I would have loved to do just that.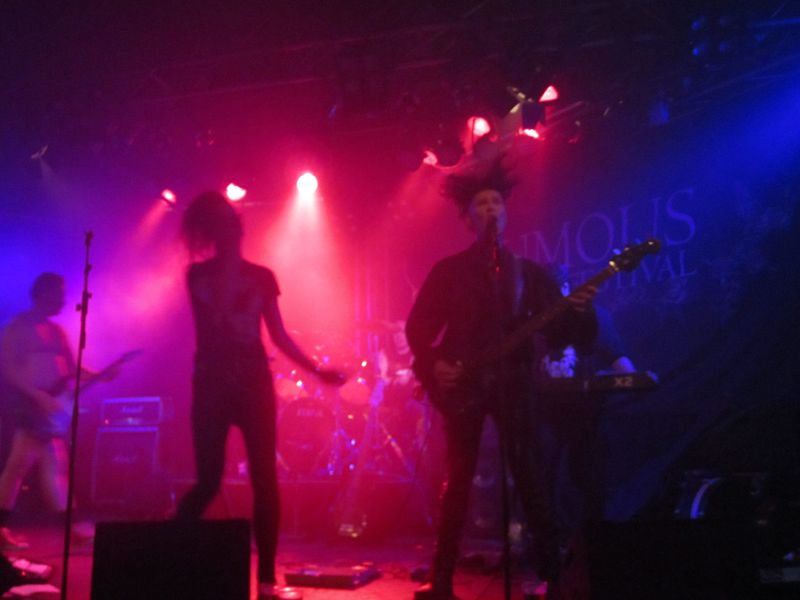 Wreckdance
Darkrad
Dark Side Cowboys
Black Tulle Skirt & Studded Bag & Lace Shirt - Secondhand // Ram's Head Waist Corset - reStyle // Black Top -H&M // Jewellry - Selfmade or random
Still searching for a good place for camera, still not working. Sigh, I hope I'll get my own apartment soon!
Sunday
The last day of Lumous, and I'm working again and therefore missed the Gothnic as well as a blog meet that took place there. Oh, well, at least some good moneys I got (and later spend at a game store)! I was on an eve shift so I got out pretty late and missed the performers of the day, but made it perfectly to The End club, which is usually the best part of them all. Lots and lots of dancing and singing. Thanks for those who were there! As always, the cameras were banned from The End, so here is one more bad shot at the dressing rooms, before I headed to Dog's Home. Since it's the end club, I just dived into something comfortable...
What a fancy pictures I have served you today! Haha!
Black Dress - Secondhand // Skull Necklace - Europe House // Bird Skull Earrings - selfmade // Bird Skull Hair Clip - reStyle
And yes. The next day... I was very bright at work. Thank goodness I managed to change the original 7:00 morning shift to an evening shift..!
As always, I had good time, but the festival seemed to go by in an instant. Since I needed to make fast shifts from work to Lumous and then to sleep to wake up to go to work again... it was fast and I couldn't concentrate and enjoy it to the fullest. Looking forwards to the next year's already, hoping to get that weekend free -at least partly, haha.