Whoa whoa whoa.
Lots of things to do suddenly, immediate rise of stress level. Nevertheless, have a short post before I'm escaping the reality to the world of Guild Wars 2.
~*~
It was autumn/start of winter 2012 that I and [
Talu
] were on a fabric store and I convinced her to let me sew a jacket for her out of this random red velveteen pile of fabric. And she agreed. And I didn't make it for Christmas. In the end I didn't make it in time for her birthday either. But I got it done now! Yayy *coughing guiltily*
I'm not that used to sewing jackets (let'sseeoncebefore), so I went for a simple approach to the subject.
Sorry for the backgrounds, I was in a hurry. Or lazy. You never know in my case. Also, don't mind the clearly visible unfittingness on the dress form due wrong size, same excuse as stated above.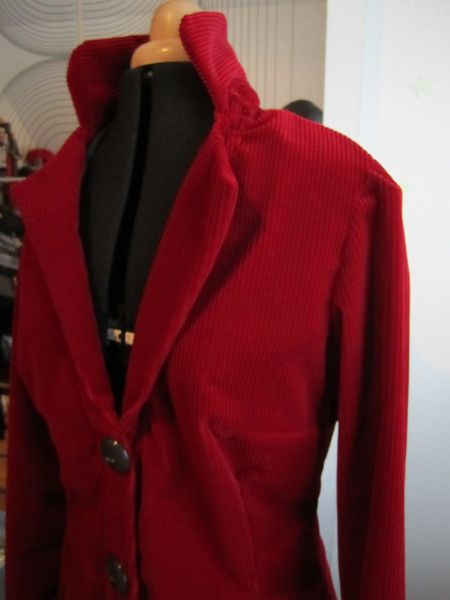 As so often before, I had some leftovers and needed to do something about them. So I made Talu another jacket. And tested some weird shoulders on the way. Had fun. Not that I'd expect her to actually wear these, I just like to sew xD.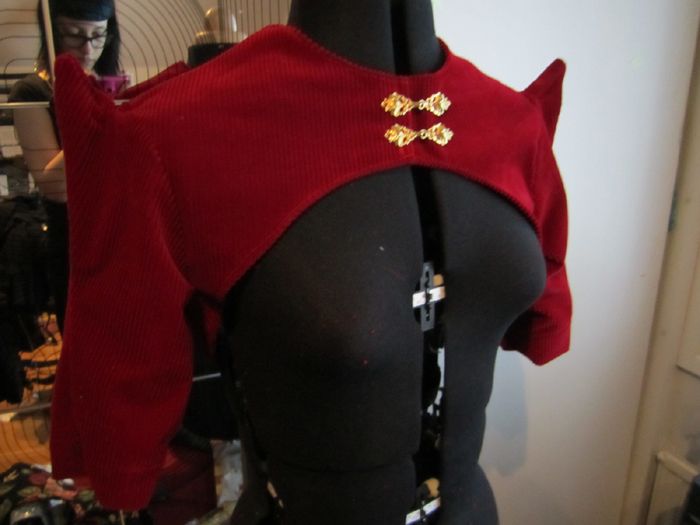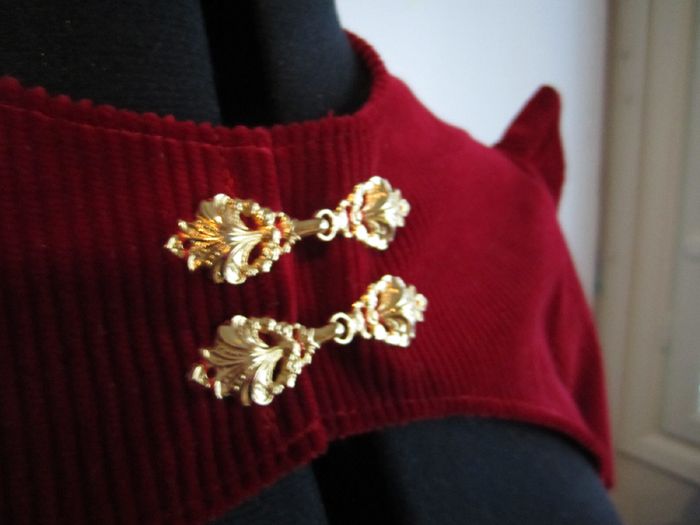 Eyelets all the way the back~
Face...
~*~
Also! [
Giko
] was very brave and took up my blog chess challenge, so from now on we will be posting moves until someone is defeated! We also realized that since we both have LotR chess sets, using them will make this even more epic, haha.
Soldier to D6
Sam is so gonna get eaten.
I just hope she doesn't have Elrond on her grew, I'm not sure if I'd be mentally able to eat him...
Oh, and if you haven't done it yet, you can still throw challenges and questions at the [
1 vs 100 -entry
]!