Summer doesn't change the fact that black is the best color for all the clothes.
~*~
It might be a long shirt, it might be a very short dress. I thought it fitting for the approaching (now already passed) spring cruise with friends, or especially the day after. From a local flea market with 3.5e.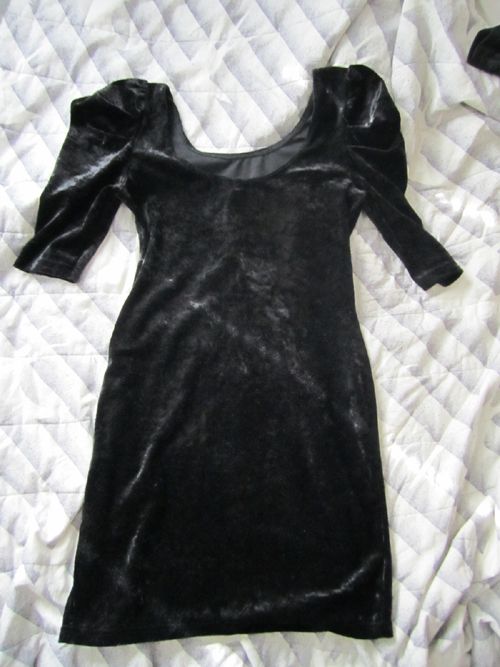 I wasn't sure whether to like the fabric or not, but since I loved the shape, I carried it home. The neckline is carved very nicely down from the backside and looks very elegant when worn. 9e, secondhand shop Kaunotar & Kulkuri.
This one is more serious-looking dress. Oh my. And the stripes are light from my window, not on the dress, haha. 9e, Kaunotar & Kulkuri.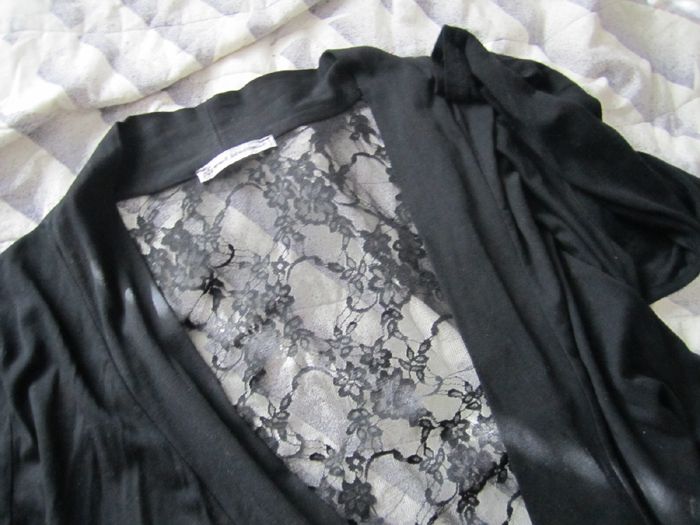 This one is short, very light jacket thing, with half-lenght-sleeves, with whole-lace-back. It looked pretty, and since it's very light, I believe it will be a good thing to throw on during summer evenings. Few euros, Kaunotar & Kulkuri.
My love for jackets took the better of me. I shouldn't have bought this, but I still did! It was clearly selfmade, but very pretty and good, clean work. Sadly it should have been a bit bigger... so why did I buy it? I got the shopping blindness in some point, I suppose, and now, here it is, haha. From Kaunotar & Kulkuri.
This huge bag here I bought for my laptop. In very good condition, though its lock was broken. My grandpa changed the lock, and look at it now: as if it was made this way. My grandfather's ability to fix things is out of this world. The bag was 5e, from a local fleamarket.
Not all is black! This one is purple, haha. Bought during our spring cruise with J, K, A & P. Yay.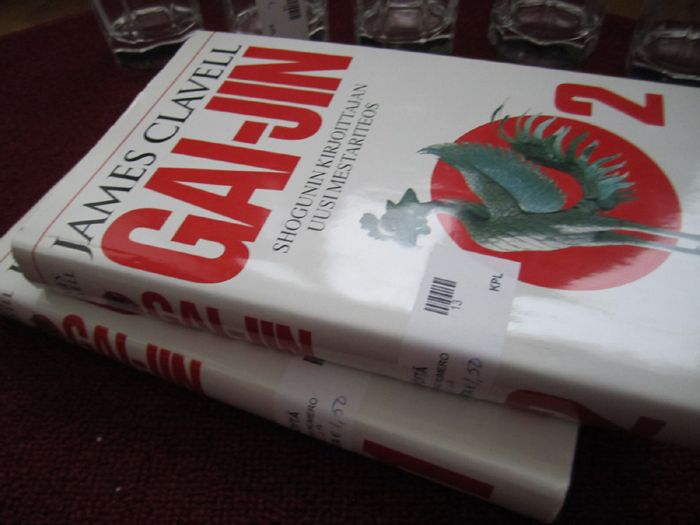 I have read Shogun and Tai-Pan from James Clavell before, so I'm looking forwards to read these too. Wonderful adventure writer, if you ask me. The both parts of Gai-Jin by Clavell were 1.5e each at a local fleamarket. I hate the word "fleamarket". Maybe I should use secondhand market instead? Sounds cleaner.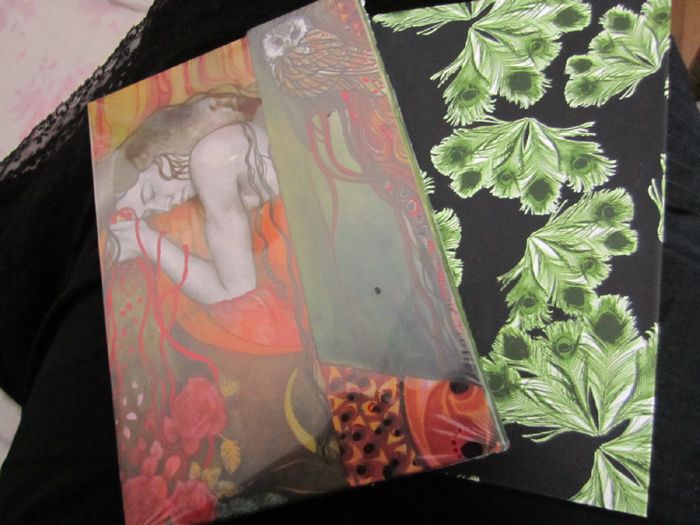 Also, found myself in need of notebooks, so to Suomalainen Kirjakauppa I went, and these two volunteered to be scribbled upon. They costed about 10e each. Would be so much cheaper and easier to store, if I just wrote on computer. But that just doesn't have the same feeling, or do you disagree?
~*~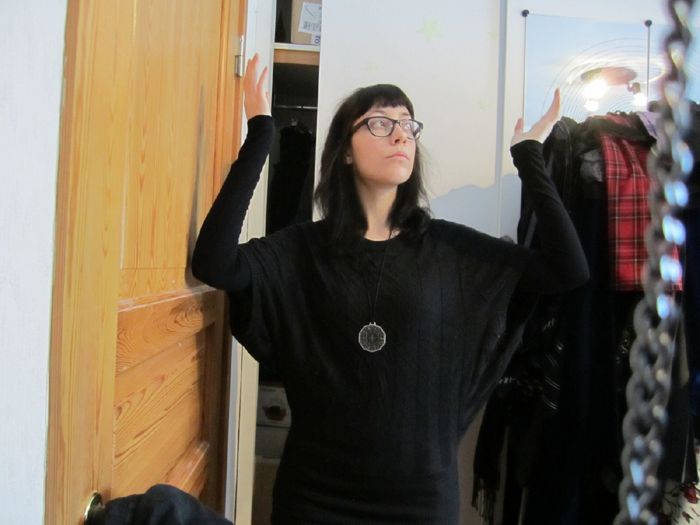 As for other things. What can I say.
Going to practice iaido this weekend at Helsinki. Which means, I think I'll be right off to train my kiritsukes right now. Yeah.
Before that!
Thank you for the sweeties who threw me with challenges! I'll be starting with them, when I can!
And still here!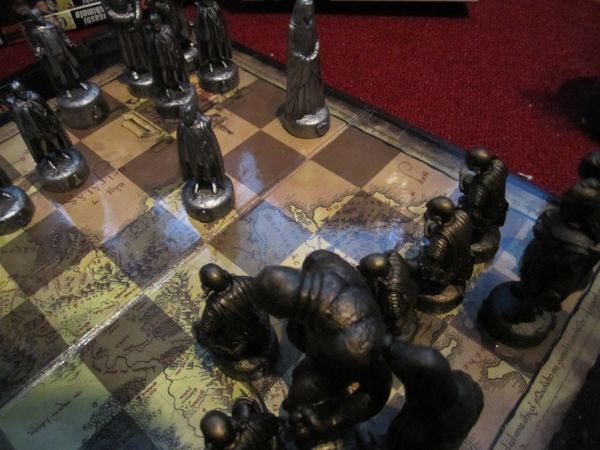 Messanger (or what ever its name) to D7.
[
Giko's
] elven lady is threatening mighty Saruman, so he hides behind a giant orc.
Now, where is my sword.