Today I went to see this amazing exhibition with J-pon and [
Giko
], and now you all have to go and see it. No objections.
That is
Dashi Namdakov's World of Myths
Place: Tampere's Art Museum, Tampere, Finland
Adults: 6e
Students:3e
And that's super cheap. Worth that and more. It's amazing. Now get going!
~*~
Dashi Namdakov
Dashi Namdakov is an artist from Siberia, born in 1967. He is a sculptor, graphic artist and jeweller, using skillfully bronze, silver, precious gems, horse's tails and many other mediums. He studied sculpting 1986-88 and his first solo show was held on 2000 in Irkutsk. Since then his exhibitions have been seen all around the world, gaining him reputation and awards.
The Central Asia's nomadic heritace, myths, nature and its spirits as well as Buddhism are some of the main inspirations for Namdakov and can be seen clearly affecting his works. All this gives the works a mystic look, reminding of genres of fantasy and science fiction. (I saw someone write "Siberian Giger" when writing about him, and must say that in a way it's very fitting! Though I personally might like Namdakov more...)
As I went to see the exhibition, first thing that I asked was of course if I was allowed to take pictures. And I wasn't! Since there was camera's and museum people in every corner I didn't get a chance to disobey either. It's such a sad thing, for I knew I couldn't find good enough pictures from Internet. And I was right. For example there were these four centaur sculpture's that I really loved, but... nowhere. They were simply stunning, and I wish I could share them here through pictures with all of those who don't have a chance to see the thing itself. Sigh. So much amazing. So much skill.
These pictures were gathered with help of google. (Why was my camera banned??)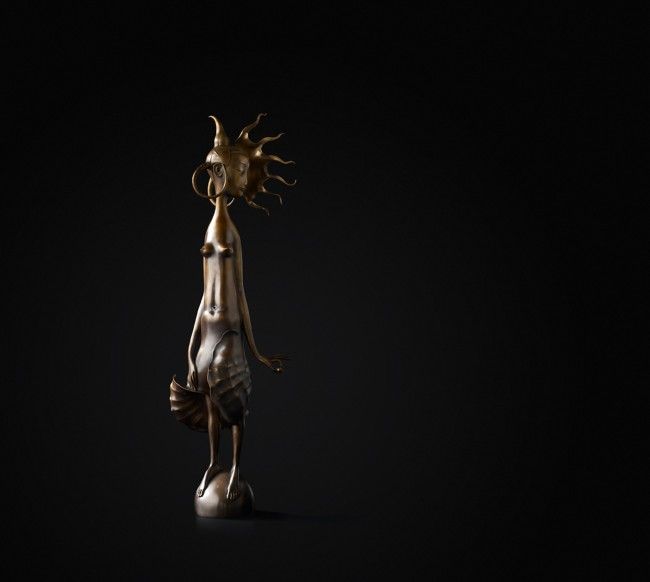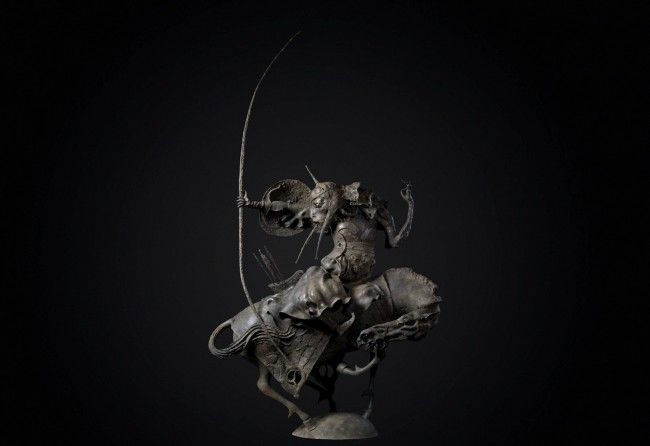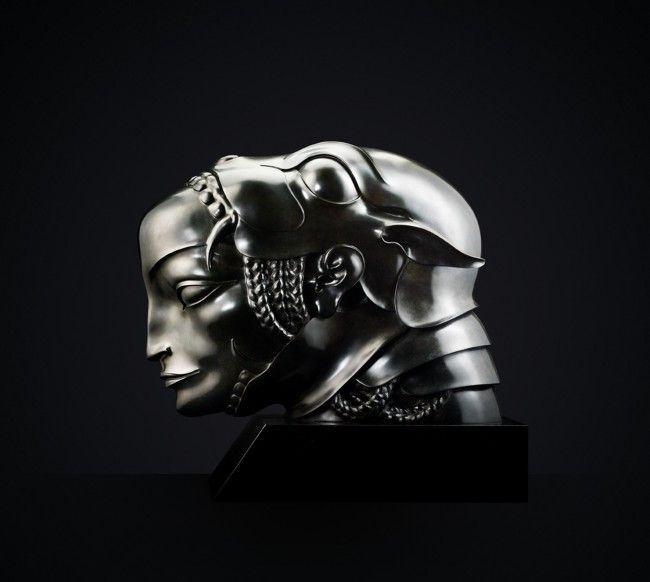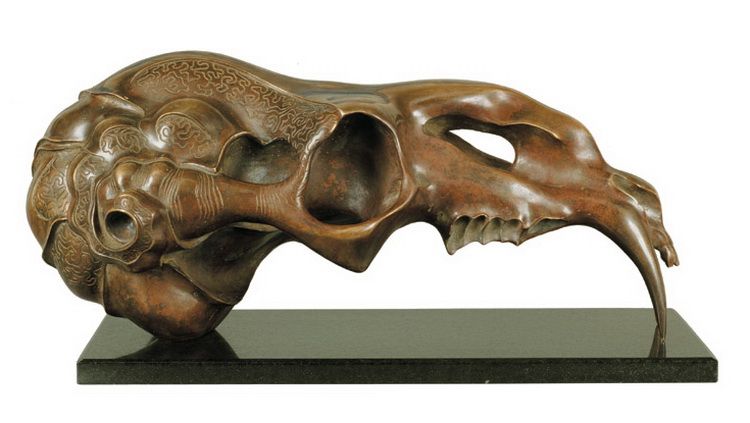 Sigh, it's impossible to bring these sculpture's alive with these pictures. They are something you need to see with your own eyes.
~*~
Is any of you using Photobucket? Any idea how to get the uploaded pictures to be featured in the order they are downloaded to Internet in this new version? I would really like to know, it would make my blogging so much easier!