I hope you will enjoy my random ramblings~
~*~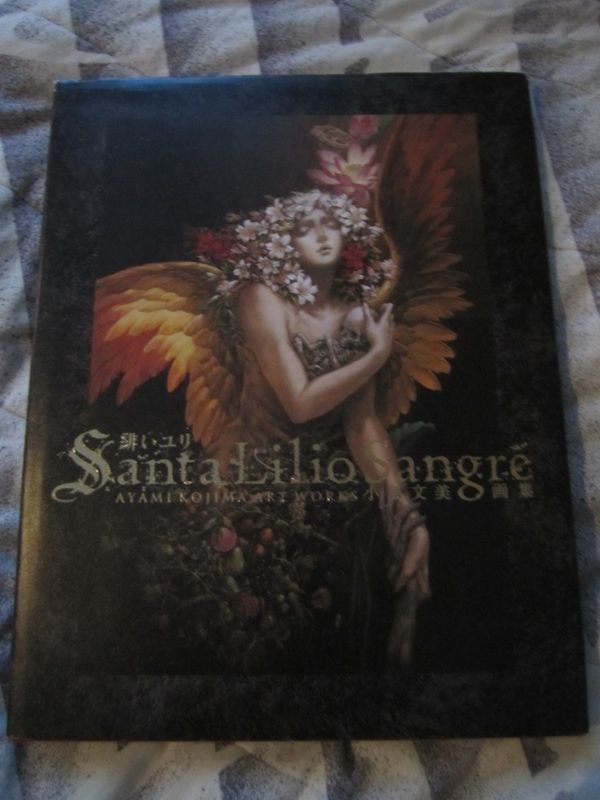 It's time for some artbook love! This is my favorite out of all the beauties I have managed to drag home.
Ayami Kojima
Ayami Kojima is japanese self-taught artist, who has done many things from novel covers, to manga to game concept arts and back again. She is perhaps best known for her designs and arts for a certain video game called Castlevania.
Her preferred medium seems to be the traditional ways like acrylics, and somehow that rises her even higher up on my idol list (if I had one). Her art is often rather dark, loaning things from fantasy and horror.
The book featured above is amazing eyecandy, showcasing many astonishing works by this artist. (If one could learn only by staring at her art!) Have a look inside: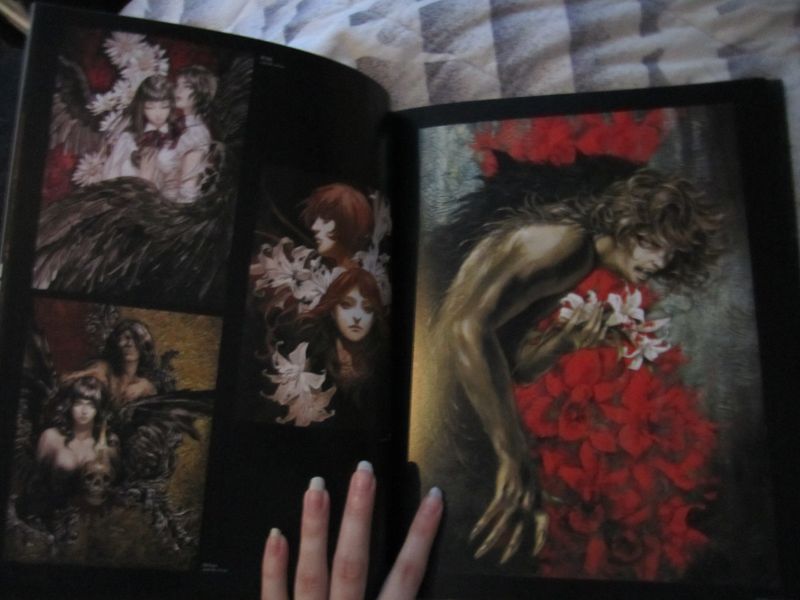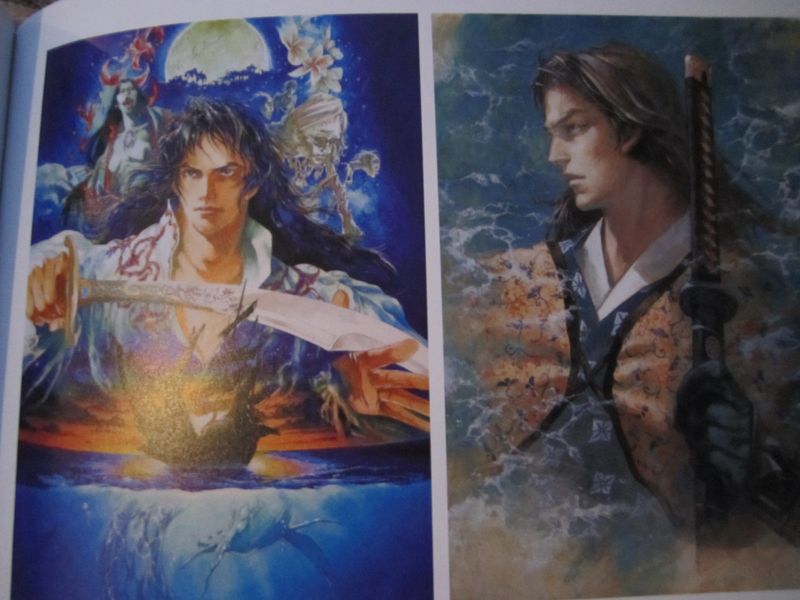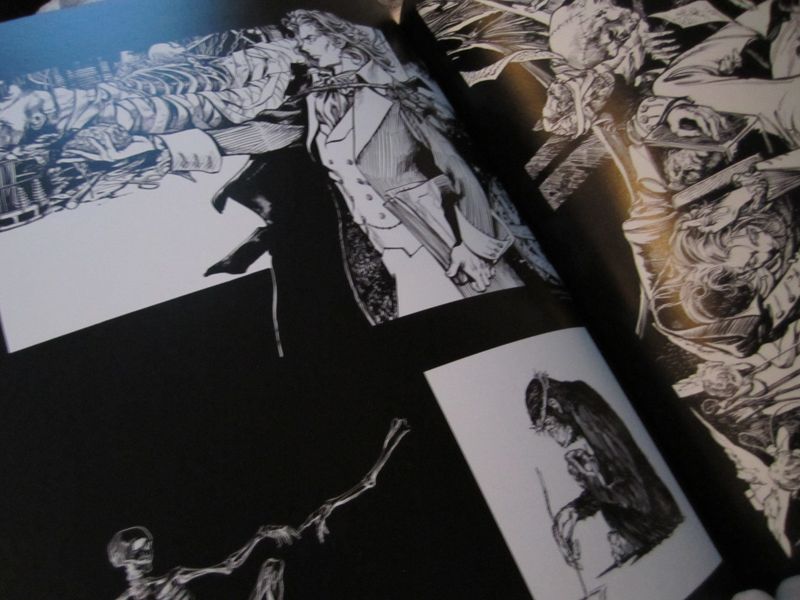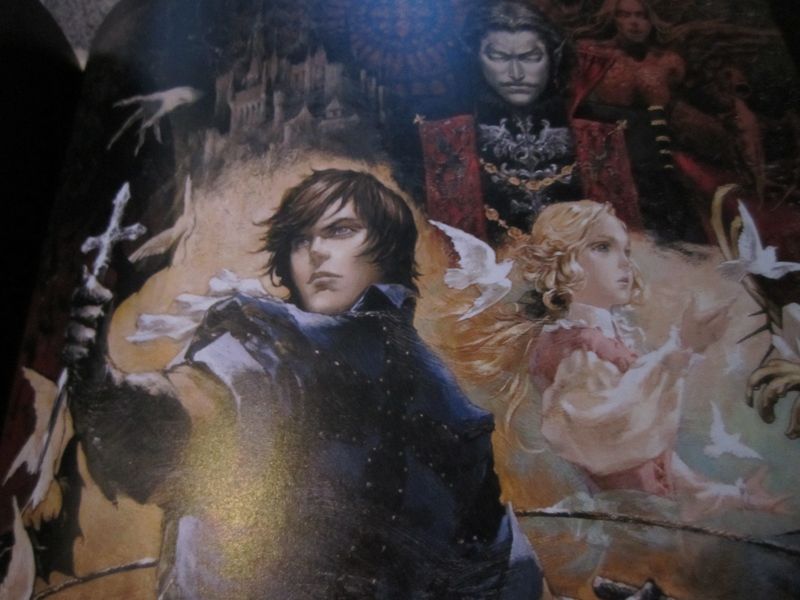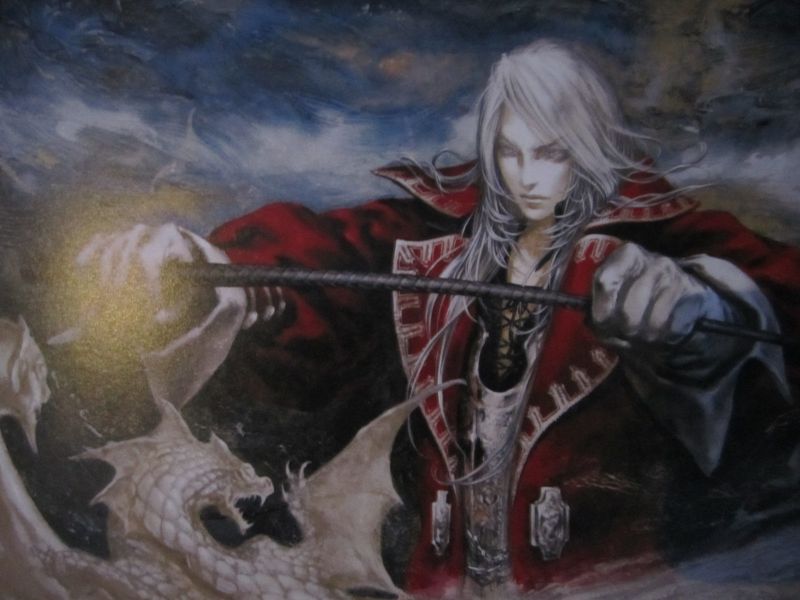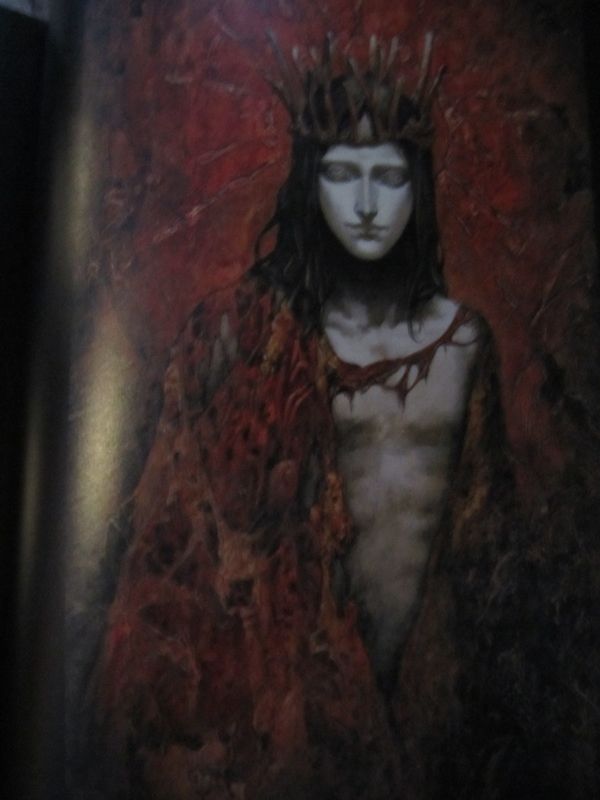 (Just for trivia, the book also has LotR fanat in it! Didn't occur to me to take a pic of it

though.

)
~*~
As for other things...
It's just so much fun to write words like "horror" when the "R" -key isn't working properly. My finger sort of slid under it and now the key needs extra pressure to work. Maybe I'll look into it tomorrow.
Also! Been sewing like mad because of a certain event, more of that later. It's 3:00 and I'm going to be dead tomorrow morning. We dead people are very busy folk.
No, I'm planning to be alive tomorrow morning, or at least tomorrow in general, don't you worry.