As I was strolling around the mysterious alleys of Internet I stumbled upon some pictures from the Dolce & Gabbana's fall 2006 ready-to-wear collection. All those buttons! I couldn't but roll on my sofa with happiness and inspiration.
Therefore, have some pictures: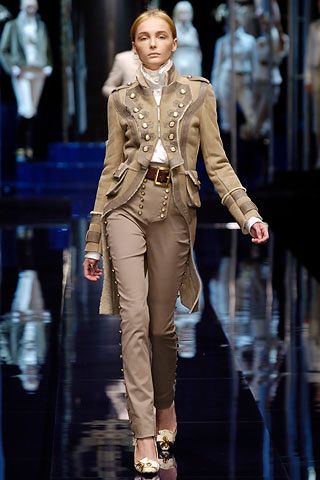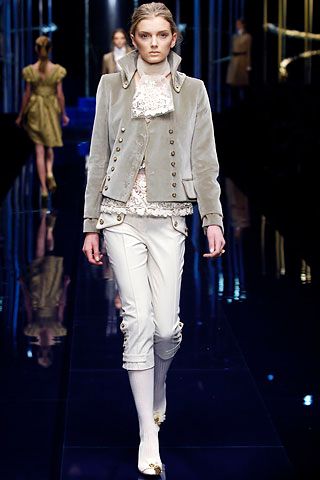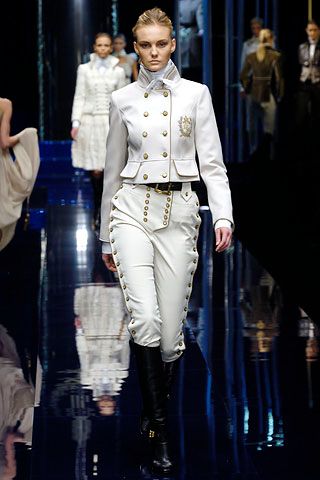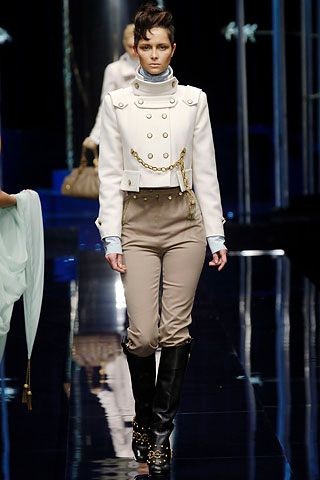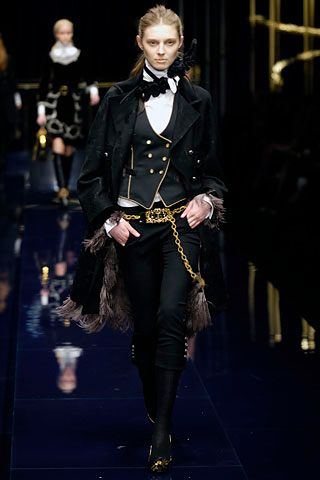 To see the rest of the collection you may go [
here
].
~*~
As for other things...
My [
lil sis
] has taken good care this autumn that I get my dose of anime series. Which is a good thing, for I do love anime, even though I'm terribly lazy with sitting down and watching them by myself. Let's see if I get them all right, first we watched
Sword Art Online
, then
Attack on Titan
, after which was
Mirai Nikki
and last time we started
Chuunibyou Demo Koi ga Shitai
(ok, so maybe I needed to check the last one from somewhere). Oh, and then there was this movie that had superbly pretty animations with name of... name of...
The Garden of Words
! (Yes, needed to google the name, haha.) Now I have given myself a splendid reason to share two openings which I liked. Yes. That was the point of this.
~*~
Oh my! The clock has just taken a turn and the last day of 2013 has started!
Since I doubt that I'll be making another entry this year, I'll wish you good New Years right here. Now go and celebrate and make promises and keep them too!