I just realized that I have made less postings by about a half during this year when compared with the earlier years. So, err... I have bought a thing or two and let's see...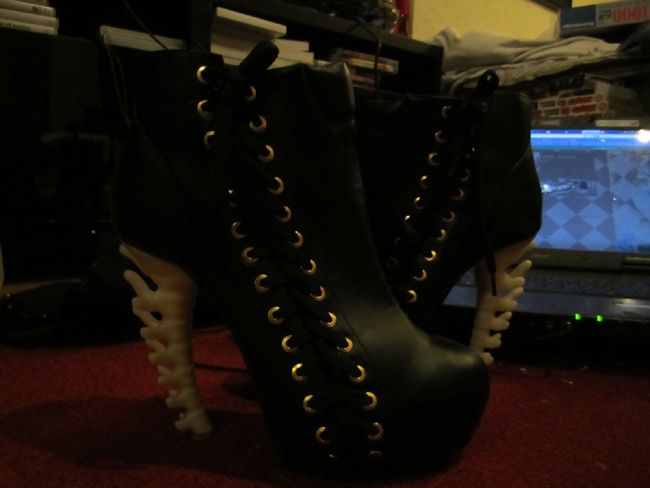 These sweeties rolled over through eBay. Not the best quality, but who wouldn't love those heels? That's pretty much one dream shoes less to buy later. Harharhar.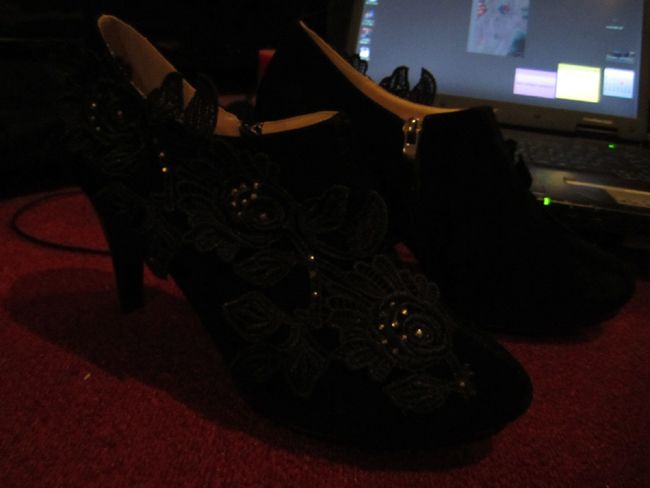 These were at a local, regular shoe shop. And they put a spell on me, and before I could say "waaait a second" I already had them in the bag and all. Oh dear.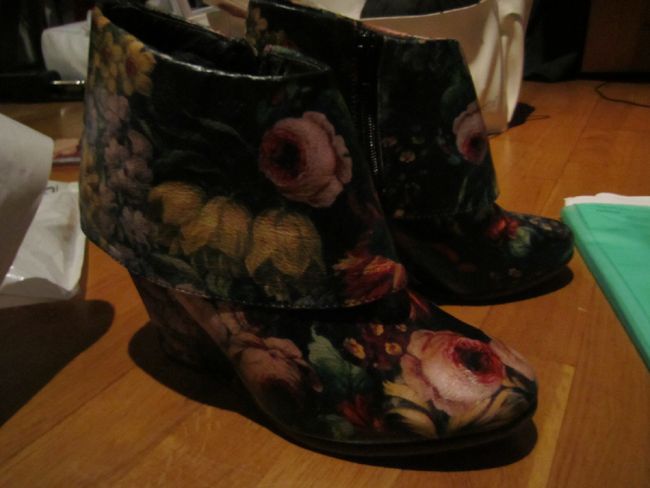 These were bought secondhand. Back when these were on sale as new, I was looking forward to find them with a discount, but when the time came, they were of a wrong size. These were too big by a size too, but I'll just put my healthy soles in and those will make any shoes smaller by a size. Ehm. Great for autumn weather though. Almost practical.
These Demonias were bought secondhand as well. Very good condition and a suitable price, fufufu.
And now I officially have too many shoes.
And I'm going to ignore that fact.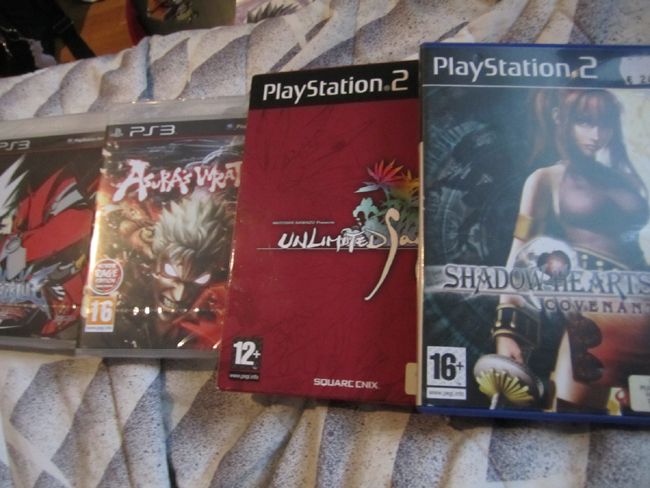 Managed to find few rare PS2 games and some good PS3 ones. And I'm afraid that these aren't the only ones I have dragged home. Oh dear. Now if I only find the time to play them all...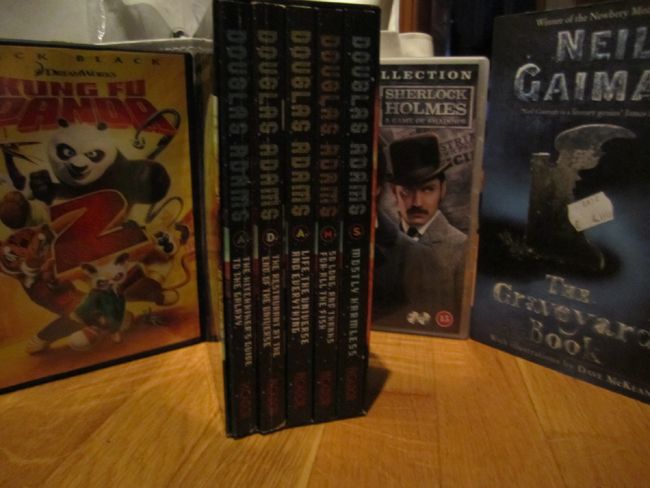 The books were found secondhand from a local antiquarian, which I adore to pieces.
The Holmes movies were two-in-one and with a good discount, for Kung Fu Panda 2 I might have paid the whole price, but I really wanted to watch it for I have a huge soft spot for both the first and the second part.
~*~
As for other things... It's amazing how events like to gather on the same dates. And such a shame you can't be in many places at the same time.

I'm reading Pratchett's Unseen Academicals, playing Okami, watching weird anime and still marathoning Blade Of The Immortal.