Somewhere about two weeks ago I felt like doing something creative or going insane, so this one came to existing. I already had a skirt out of this blue velvet, but what can I say, it's such a pretty material, that I needed some more...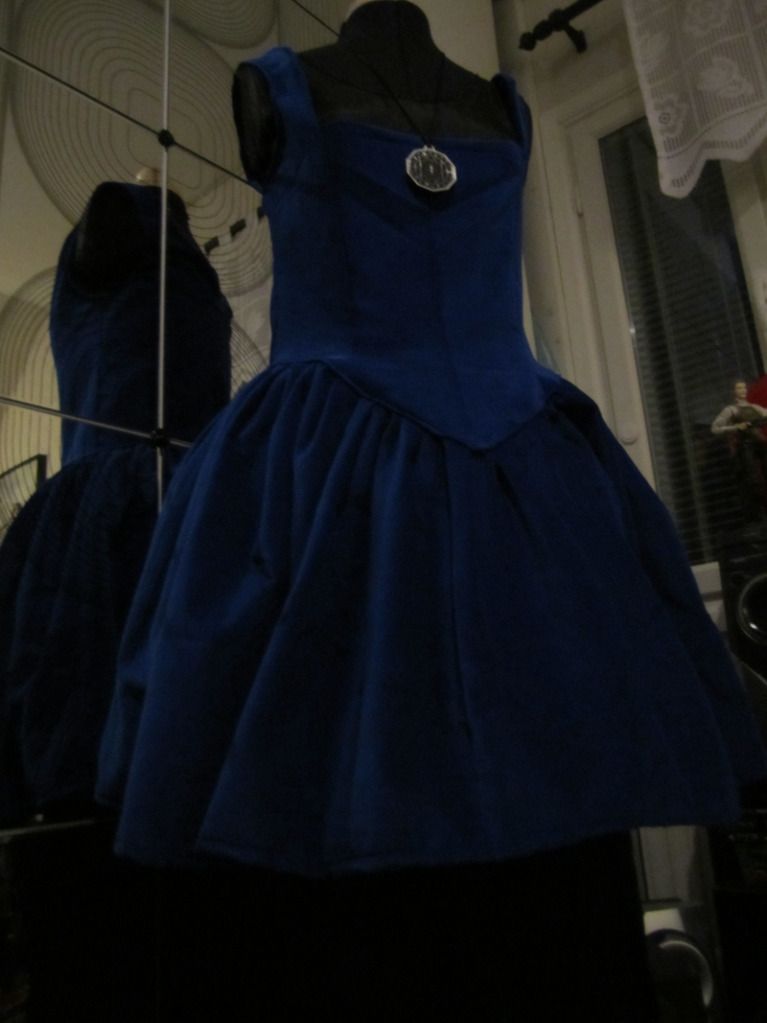 The fabric had been laying around folded and for that there is some weird lines on top part. Ironing... only happens to my shirts...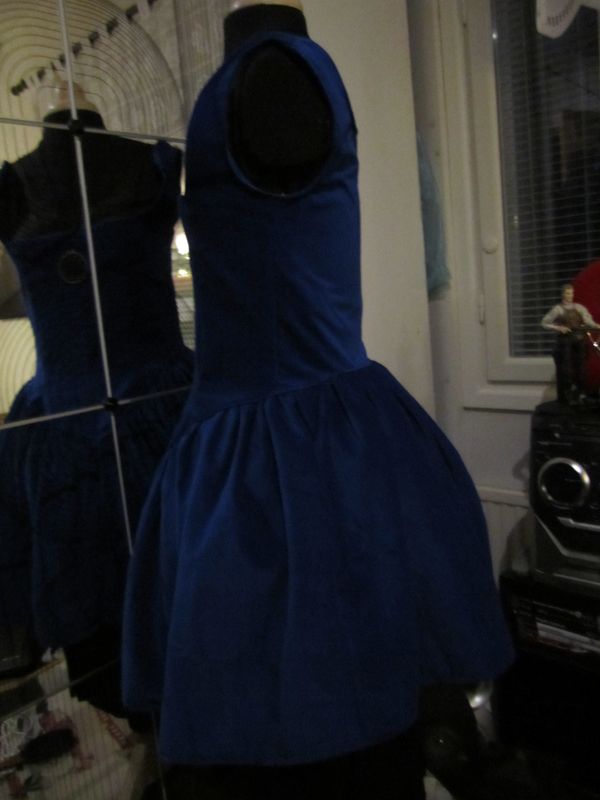 Yeah, yeah. Not the best thing ever made, but it was made fast and without thinking too much, since I just needed to do something..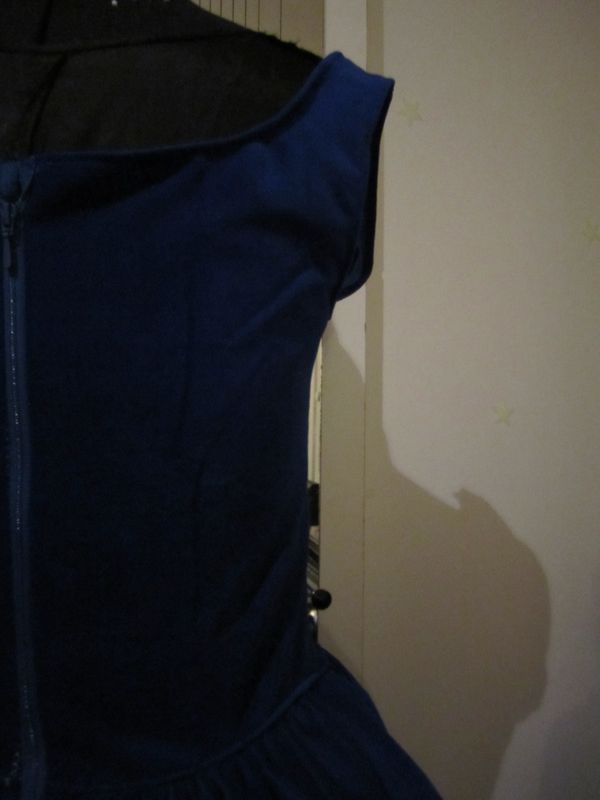 ~*~
And since I started with the sewing things, here is also a random tote bag I made for a friend of mine, since I had leftovers and she had a habit of taking plastic bags from shops. Plastic bags are no-no.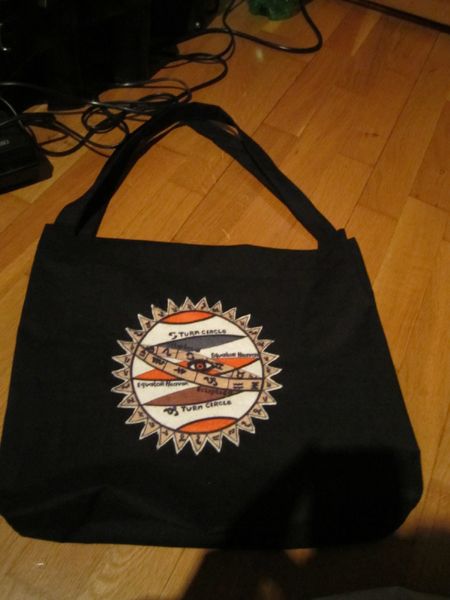 ~*~
And since I never posted that blue skirt I made out of that same blue fabric (I had all the intention to, but, err, it was already in 2011, and I just never got to it):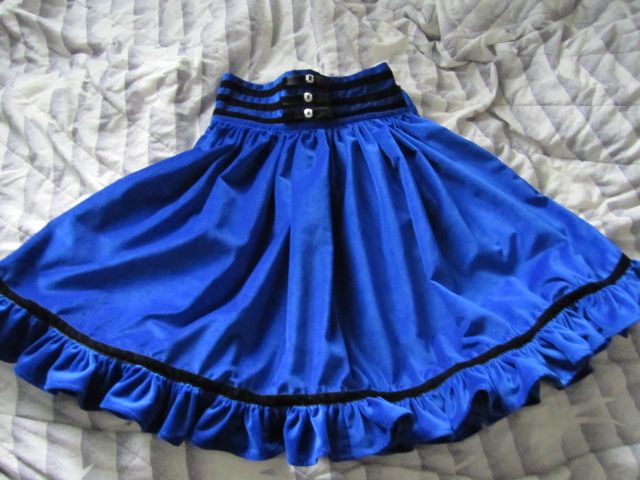 It's in fact a huge skirt. Hard to see, since I didn't have any pics of it on a dress form and with petticoats, but the hems circumstance is about 3m... Hahaha.
~*~
And since I'm waking up early tomorrow to go to school, after which to go to work, after which to sleep at work, in order to be at work early next morning, I'm absolutely off to sleep now. Not typing text here. Nope.
But I did in fact manage to go to gigs of two bands last weekend, visit the apartments of two groups of friends and munched their cakes, finish Gaiman's The Graveyard Book and start Pratchett's Unseen Academicals, watch one anime and start another. Surprisingly much, I'd say! The next weekend... I just hope I can barricade myself indoors to play piano and video games. Mmm, videogames... I'm not going to play now, I'm going to sleep. To Sleep. Auf Wiedersehen!