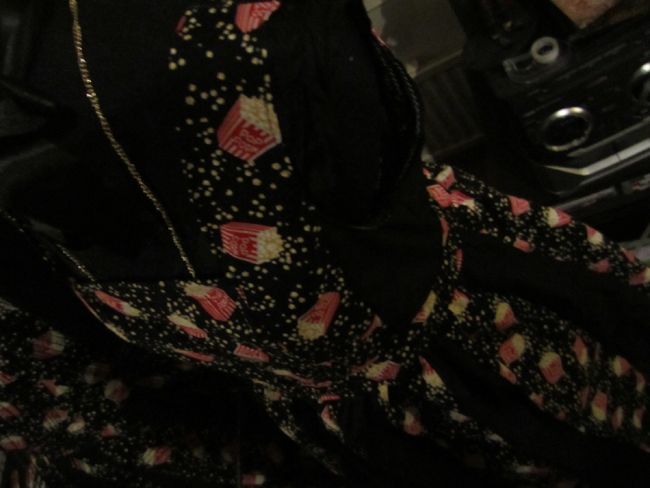 I made a dress to my sis for Tracon, and since the request came a bit late, I needed to sew it fast. And I did, in about 2-3 days. Tried a few new things like shirring, and it and the rest of the dress ended up alright.
The pictures were taken in equal hurry, in order to get it out for a test drive, so I can't say they'd be any good. But I suppose you can manage a dress out of these. And yes, it's a popcorn print.
*cough* The hem's stripes don't seem to be co-operating, but they are straight and of an equal size, I just swirled the holder around and forgot to pay attention..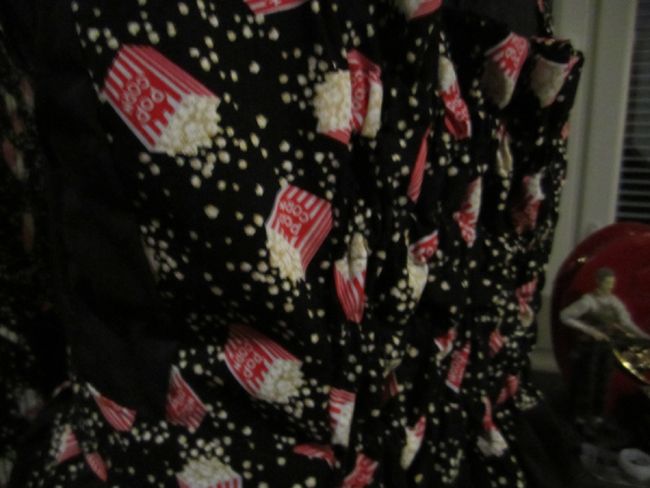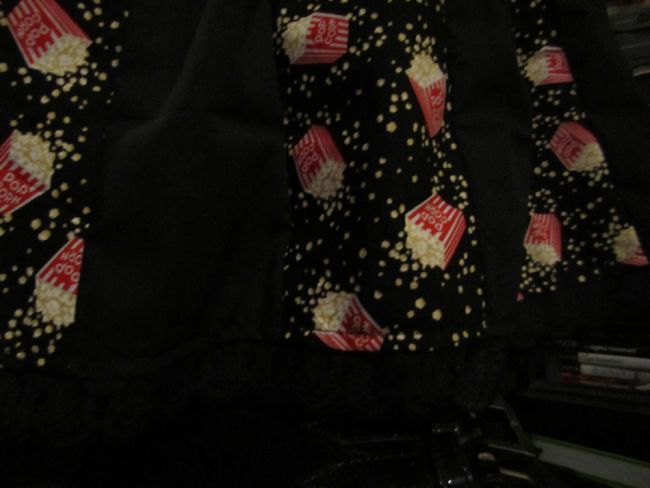 The darkness is eating the lace but it's there.
~*~
Welcome to [
Vellamo
]! Have fun and play nice~
~*~
As for other things... Aside of gaming Okami and reading The Game Of Thrones, I have screwed up my sleeping times. And not sleeping well does bring the mood down. So I better go to sleep now, and tomorrow I don't need to wake up to a ring of an alarm clock.