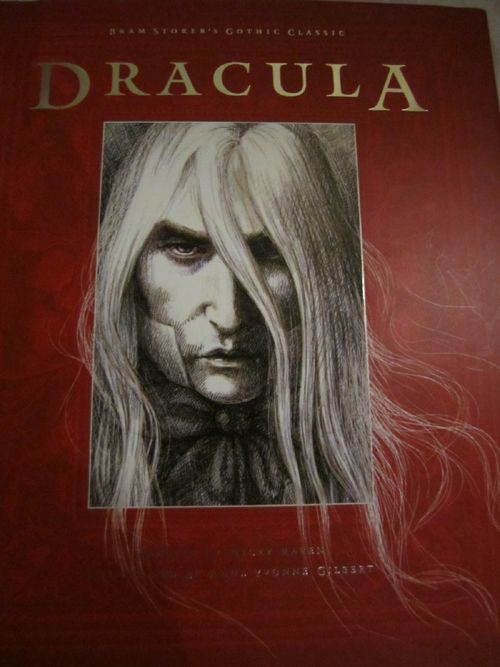 Well, you know how I love eBay? I totally do. Here is one of my new treasures that rolled home with help of eBay some while ago. It's Dracula version by Nicky Raven, illustrated by Anne Yvonne Gilbert. And what follows of this is some little things I found out about the illustrator.
For I totally bought this book because of it's pictures. *cough*
Anne Yvonne Gilbert is an illustrator who was born in UK, studied at Newcastle's College of Art and Liverpool College of Art. After apparently spending some time on the lecturing business, she became a free-lancer illustrator in 1978. And what a good decision that was, for since she has been creating remarkable and awarded illustrations. While her book illustrations are adored by many, also her original pieces are sold to galleries and private collections.

I find her style very interesting, full of details and often rich of colors. I came by her work as I somehow ran into this book, Dracula, while strolling around the shady alleys of Internet. And when I saw her illustrations, I knew that I had to get this book. So to eBay I went, and few weeks later I had the privilege of studying Gilbert's work up close. I would have preferred that the book itself had been the original text, instead of being written a-new "to the younger audience", for I find the original as a very interesting text indeed. But the illustrations make up for that for sure!

Visit the artist sites to find out more about her and of how to get your hands on her works:
More pictures as featured in:

Here are pictures of my piece of the book Dracula by Nicky Raven with illustrations by Anne Yvonne Gilbert: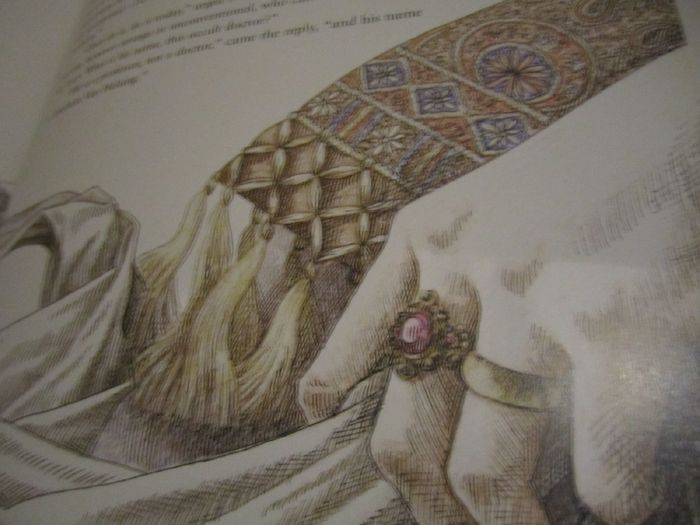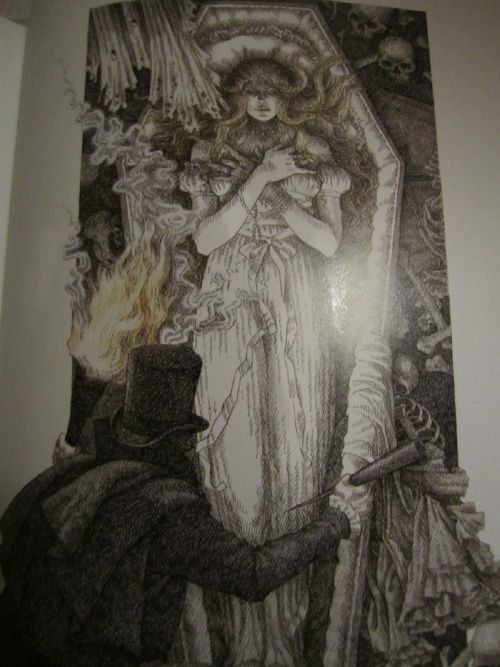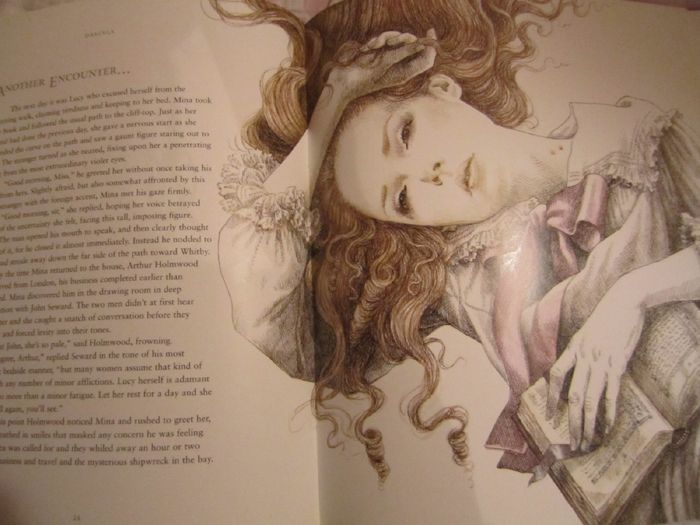 ~*~
The clock is much, I must sleep
sleep sleep sle
ep sleeeeeep....
Oh, and tomorrow, the Halloween month is going to start. Bwahhaha.Or is it today already? It is! Now, well, this was not a bad way to start the postings of this month, now was it...