~*~
Oh my, oh my. The week went by, and now this day. So fast that I'm totally not keeping up with the time! Maybe because I'm in middle of a gaming frenzy, I might have a habit of totally forgetting time while playing. Makes it difficult to be in time for work and sleep, haha. First things first, right?
Uhm, let's see. I was totally not going to buy stuff like this, but...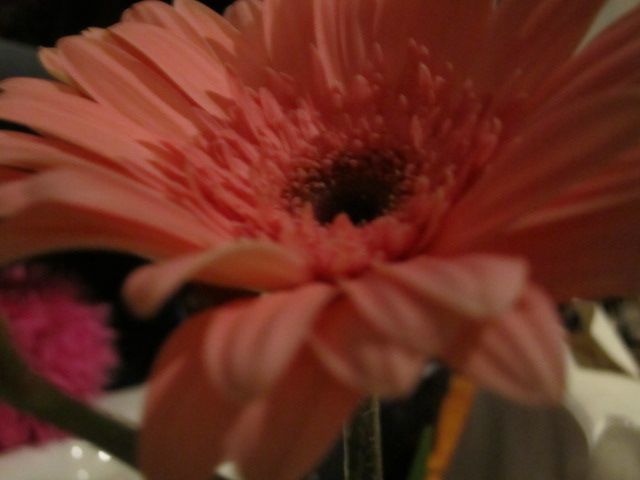 Ahha! I in fact didn't buy this one! A customer gave it to me, apparently since I was so nice. It's a bit hard to tell, since she and her mother only spoke Russian. Anyway, aaw~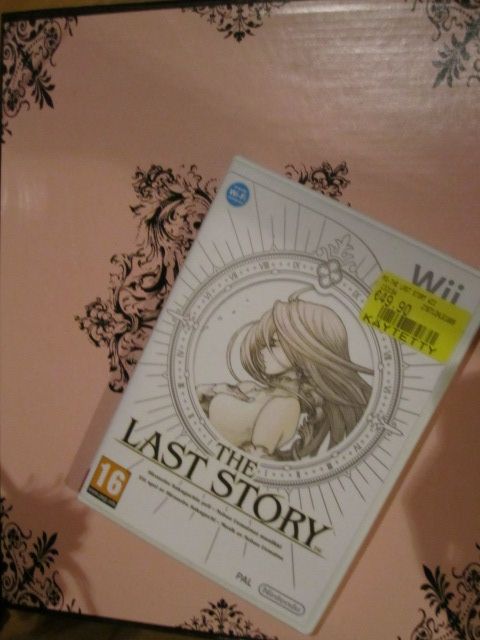 I made a good deal of an used Wii console. So now I own, first time in my life, another console than a PlayStation! But there just was some very pretty looking games for it... Like The Last Story (I got a discount off the discount in this too!) in the picture, and a game called Pandora's Tower, that still waits in a shop for its price to get down.
I and my sister went to do some... uhh, shopping. And, well, lot's of things followed us home. Like the headphones in the picture (9,90e Europe House) and that pink box with...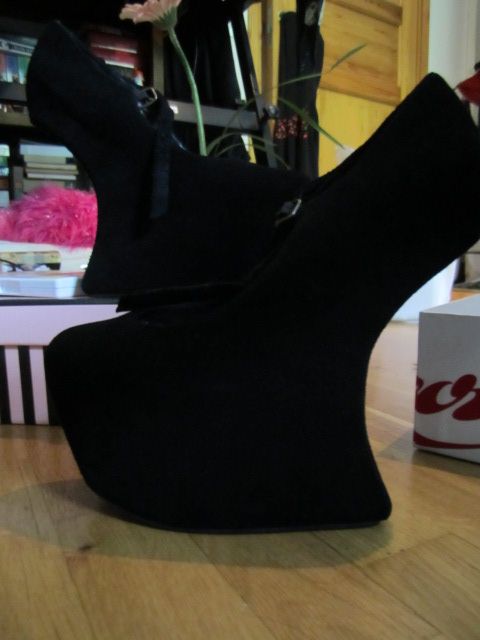 ...these inside! Campbell's Night Walks! I was rolling around in a cloud of hearts and just couldn't let them go. No matter what. So I didn't. And yes, a human being can walk with those.
Then we spotted a certain shop selling all kinds of jewelry stuff with but 2e. A small peak in and we just needed to carry few home. I thought these might look kinda pretty if I'd manage to do something clever with my hair sometime. Their quality was awesome though, the half-pearls kept falling off with the slightest knock. (The shop is GinaTricot, yes, I'm serious, in case you feel like stocking some cross stuff, you might want to awkwardly check their shelves.)
Long thin cross on a long thin chain. Of course I went for it. The skulls were just a fine plus. Mwahhaha.
The same place as above, the same 2e price. In case it doesn't fall apart, it will look very nice on some epic coords.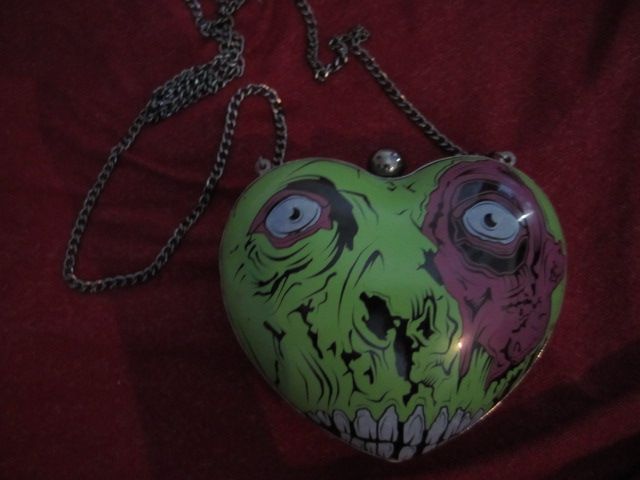 *cough* Well, it was on a discount too! And it stared at me. Can't help it when they stare...!
These are a bit older kids which I forgot to update last time.
The one on the left is the program of Finncon, where I visited with J-pon. I was working that weekend, so I made it there only on one day, sigh.
The samurai book was free and the Tolkien Bestiary was something that I piked up on exchange for some books I gave to antiquarians. The game is a rarity, named Rogue Galaxy, which the boys of Game House managed to hunt for me. I love those boys~ (And they love my money? xD)
As you can see, I have robbed my bank account quite badly. Now I must behave. At least I promise to try.
(Now I won't tell you that there is two orders in for a pair of shoes and a book...)
But! I also made it to some event last week! [
Findustry
] was taking place at
Yo-Talo
here at Tampere. I went to check it with Mr Mi, JenJen and [
TomVi
]. The place was cool, the music was good and the company was better. This time we didn't dance that much, maybe since at least I became quite tired as the night went on (the whole week was quite hectic and hence I had only slept well on one night during whole week). And the live music was so loud that my ears were almost hurting if standing in the main room
(ear plugs... I never remember to take them with me.)
. But we talked some weird stuff at the peaceful side and I did enjoy that~
Sadly I managed to forget that I owned a camera, and therefore I have no pictures of anyone or anything from that evening! Shame on me.
Here is however something I wore from the beginning of that week, for I was finishing my driver's license by attending some 4h teaching event. I must have looked quite out of place with my puffy skirt and a habit of picking up a history magazine whenever I was queuing to do some driving exorcise...
(Not to mention I was 30min late since I got lost twice while trying to drive to the practice area.)
Mheh.
The Hat - H&M // Black Shirt - Second-Hand // Skull Cross - GinaTricot // Black Skirt & Petticoats - Selfmade
Now this face is off to catch some sleep before it's morning!