Oooh, I have downed a flu. Oooh, I have a morning shift! Ooh, why am I up still and writing this....!
~*~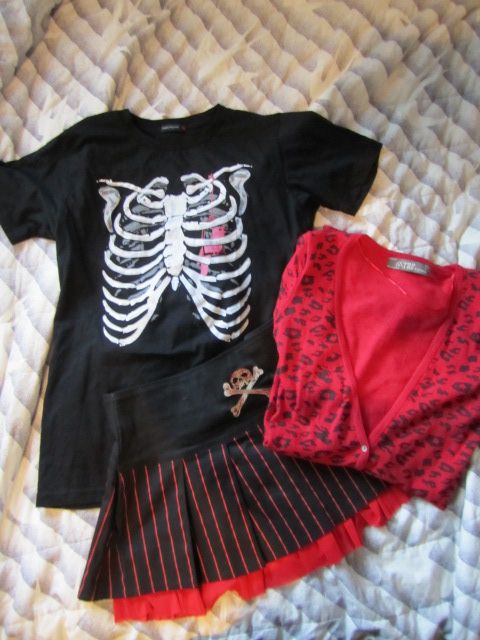 Some weeks ago I carried the rib cage with bird shirt and the skirt from a fleamarket with few euros. The red thing got caught on my hand over at a second-hand store Kaunotar & Kulkuri.
These boots were a perfect hit and in a mint condition when I found them from Kaunotar & Kulkuri. Such a nice and practical (amongst my shoes anyway) pair of shoes~
I had stared at this Hell Bunny dress since its release (and with all those eyes on the print I believe it's not wrong to say that it had been staring me back) and now I finally carried it home (Cybershop). Can't wait for the weather to get warm enough for me to wear this!
The winter is ending so this shirt came finally to the discount rags! It's such a warm and soft and long and black. Very nice to curl into and it cost only 10e (Seppälä).
The DVD the shirt is hugging is Crow, it sort of tagged along from a flea market one day with a help from an euro or two.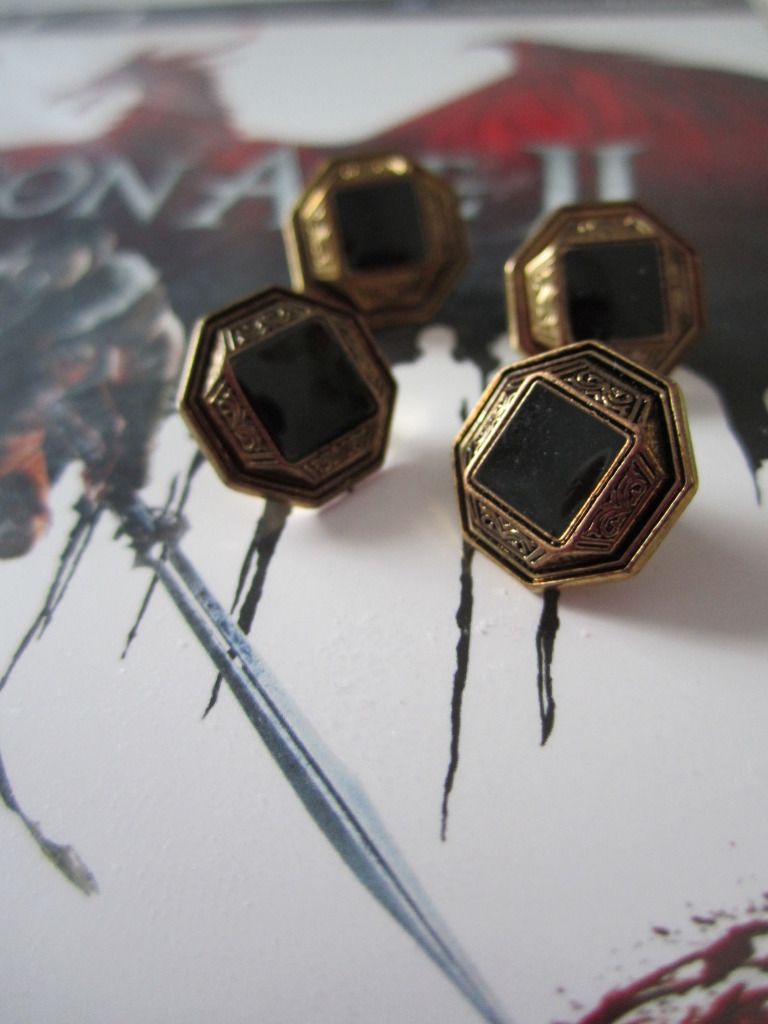 That's not a new game, is that now... (Game House, 14,90e).
Also needed to collect few cute buttons as they said that my box needed them for the future inventions.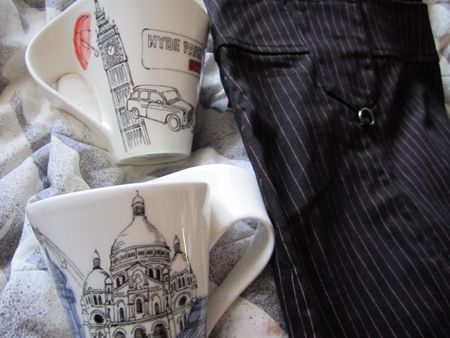 The two Villeroy & Boch cups I got from my sis as a birthday gift (such a funny shape, mhehe).
And the skirt on the left is a skirt of Living Dead Souls (from LeatherHeaven). It's a pencil skirt with purple stripes, and the moment I saw it I thought up a pile of coordinates for it, so I ended up wanting it despite the price. The owner of the place allowed me to haggle the price down a bit, so I bought it in the end.
~*~
Vivienne Westwood has re-released the original wood-sole rocking horse ballerinas this spring! The price is scary 430e as listed in her [
sites
], and it's already marked as sold out on every size.
Ooh, what a weird-looking shoe! And that's why I want them.... but not with these salaries!
Speaking of VW items.. I joined in a bidding of two of them over at eBay, and missed them both! And in both I could have put dollars on the ending prices, but the auctions ran out of time before I could do that!
Aaargh!
With the last one it was even more annoying: I was the highest bidder on an item where no one else had bidded till the less than10seconds. The sites couldn't even update the price status so I'd have had a chance to know I was out bidded! I was displeased beyond words (even if I understand the sneaky way of bidding of that other person, she didn't want to race to the win). Apparently still am. But eBay auctions ain't fair, are they now...
~*~
EDIT: Ahhhahha, what a marvellous typo I had. And few boring ones. Not going to correct all of them now though. Did someone spot the typo? No? Good.
Wups.