A new reader! Welcome [
Lume
], I'm looking forwards to read your blog too!
~*~
The first snow of the year has fallen and seeing it made me realize that I had missed it a bit. Cold maybe, but winter is beautiful nevertheless.

Nightwish's newest album came out and I was the very day at the local CD shop asking for it. Most interesting, and I loved it. Somethings will prolly make more sense with the movie attached (like the westernius sounds in the mermaid song, and Marco's speaking part in Scaretale (which, by the way, was one of my favorite tracks on this album)). Ohh, can't wait for the movie!

As for other weird purchases, I made an appointment with a tattoo artist to get my second tattoo. With the "artist" -part underlined: he is one of the most popular guys in business around here, and that's why he has quite a queue. That is, my time is next autumn. Yes, a year to go. Gahh, how about all the others go and cancel their times?! But he is so talented that yes, I'm going to wait that damn year.

Mom was on a trip to Sweden, and picked these ones up for me while cruising over the stormy waves of Baltic Sea. Fufufu~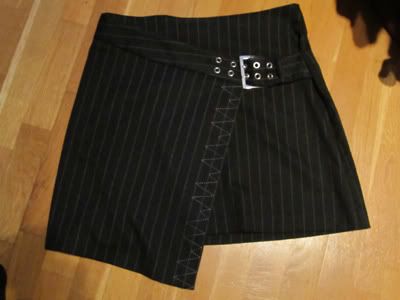 This skirt I bought secondhand from Kaunotar & Kulkuri.

More secondhand shopping, this time from UFF.
I spend 30min poking and test-walking those shoes. They weren't really used and therefore in a perfect condition, but they had kinda lot of fabric on the ankle part. In the end... I carried them home.
And that little PVC shoulder bag had little buckles on it! How could I have said no to the poor thing...

These stays patterns I ordered through eBay. Especially the top left one is yearning to be made.
What I was a bit disappointed of though was, that these were listed as 'unopened, brand new', but it
was
opened before and the pattern sheet (which was of a sadly thin paper) was partly a bundlious mess. No fun!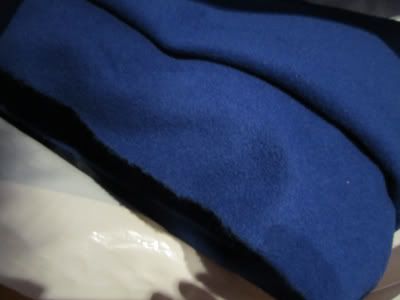 And this is going to turn into something too. I'd hope to be able to finish it before Christmas, but I might be just a bit too occupied during this December.
Speaking of sewing things!
I was thinking of posting some tutorials again. How about that big head-eater ribbon I wore this Halloween for example, hmm...
~*~
As for other things...
I finished Goethe's
Faust
(interesting), watched
The Three Musketeers
(awesome! And those costumes! [insert love]),
In Time
(great idea, Mr. Timekeeper (Cillian Murphy) was the cutest thing), real-action
Tekken
(uhhuh) and animated
Tekken
(cute, go, Lee, go). Also finished anime series
Hellgirl
(pretty nice).
Until we meet again!