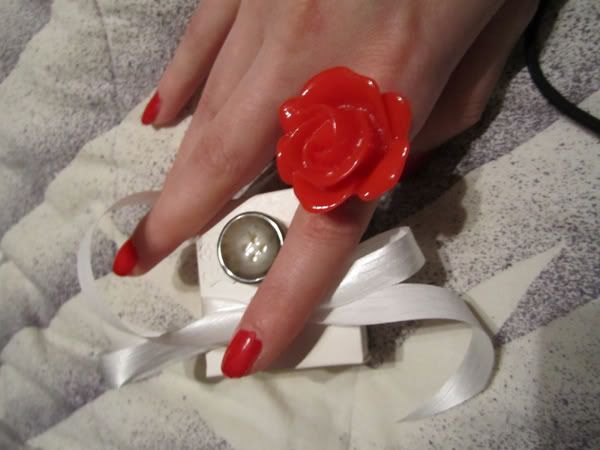 Christmas was, Christmas went. And where was all the snow? Where is the snow now? I'm not thrilled at all that it was pouring water to my head while making a stroll outside today.
Oh, a new reader! Welcome [
sargonnas
]! (I have seen you around some forums, ET and HL both. Always looking forwards to see your photos~)
~*~
Ohm, where was I...
Now there is some kids that got a new home in the chaos that I live in. Very useful things from pans to decision makers. Thanks to mom for the rose ring in the top pic, MMM's blue cross and for The Heart Shaped Box -book, that I have been yearning to have.
My sister gave me this Angel Sanctuary by Kaori Yuki art book and I decided to take some shots of its innards for you too: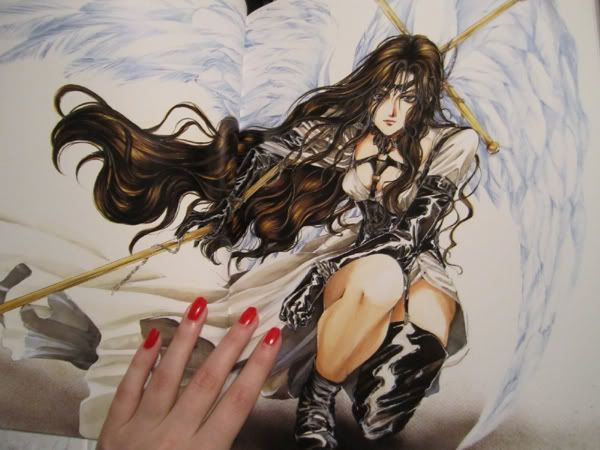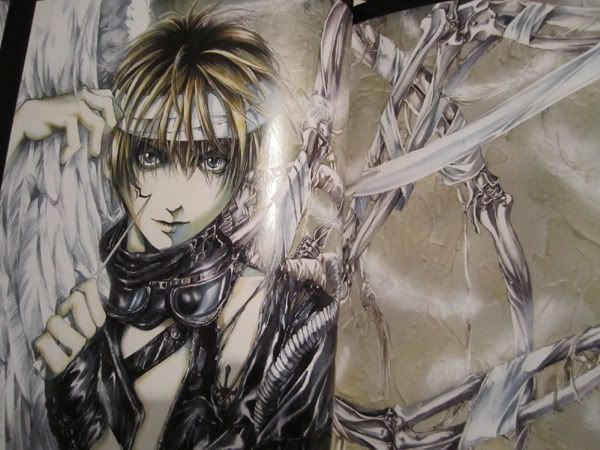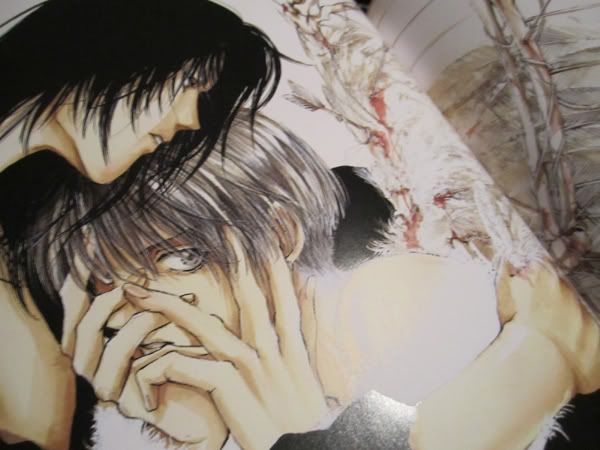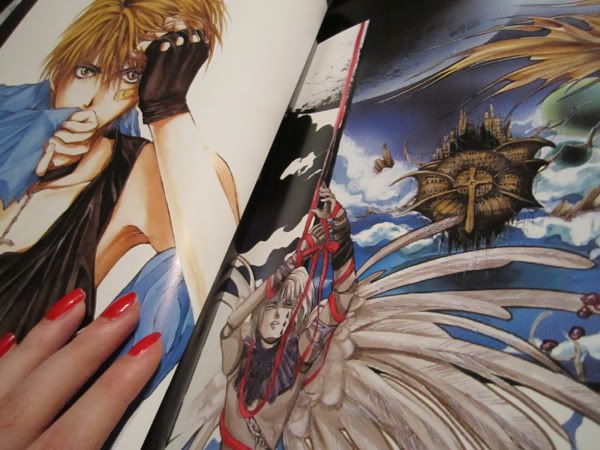 Ohm, so pretty. I like art books.
Also the gift I got from my brother kicked some shelves out of my room, since it demanded space and respect. That is a big shiny screen to play with: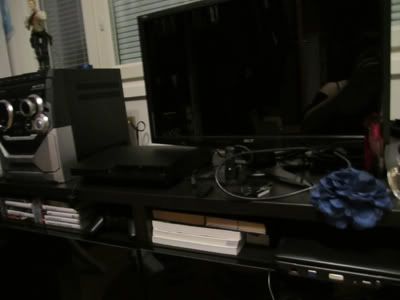 And it lead to me finally buying my own PS3, getting black, shiny thing to put them both on... and then those music players just appeared, since my bro didn't have room for them and I was more than thrilled to play my CDs in a respectable looking machine.

~*~

These followed me home in some point too:

Artsy stuff: inks, pencils and new sketch book. I'm new to the drawing inks but got to test the golden ink already. It was pretty cool, must remember to post a pic over at Get Better -blog.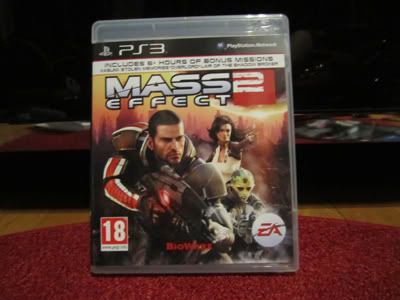 ...it stared at me! And it has cute characters too...

I had the most amazing luck as I came across this Vivienne Westwood's bag over at eBay. The price wasn't a killer and it was inside EU. I poked and petted it for a while as it appeared from the box it was send in. Oh my, all papers and tags and wrappers on too -obviously not anymore.

These two hat boxes jumped along from one local bookshop. Perfect place to hide smaller boxes and wires. The other one is filled with pillows and body parts. Bjd's, not humans, mheh.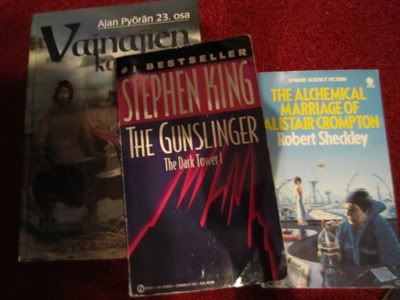 I was bringing few DVDs and books over to an antiquarian bookstore, but then there was this Dark Tower part I was still missing and a part of Wheel Of Time (end already dammit!). What ever room I thought I was winning, went to these. Chaos is chaos, changing it is an impossible task.
Robert Sheckley's The Alchemical Marriage of Alistair Crompton was sold in this one store that announced that every book it had was 1-3e. I couldn't resist taking a closer look. I haven't heard of the writer before, but this sounded quite fun.

These tagged along today from a shop selling art supplies. I haven't been too pleased with my watercolor brushes so I'm testing some new ones. Also decided that the drawing inks deserve a pen of their own. Now my hands are itching to test these! What to draw next..

~*~

As for other things...
Now to sleep and at morning to work, so that I'll be able to buy some games I ordered!
Also I have few tutorials photographed, will be posted as I get some time stolen.