Umm, yeah.

I did totally screw up the Halloween posts. I had nice plans, but in the end the whole month swirled right past me with sleep-study-sew-sleep -pattern. Oh darn. Especially the last week of it. I was in such a hurry to finish the dress for Saturday, that I didn't have time for playing around at internet.
(Or with PlayStation! I gotta get to play soon, or my brains are going to melt!)
But I did manage to make it in time. Two hours before I was supposed to be sitting in train with it, but in time!
Overall look at the thing.
Zoom. I had good time smacking those eyelets. Hammer time!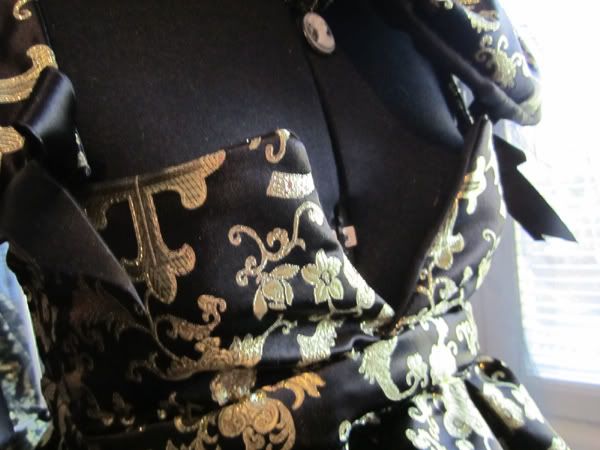 Yes. You are supposed to wear a shirt under it.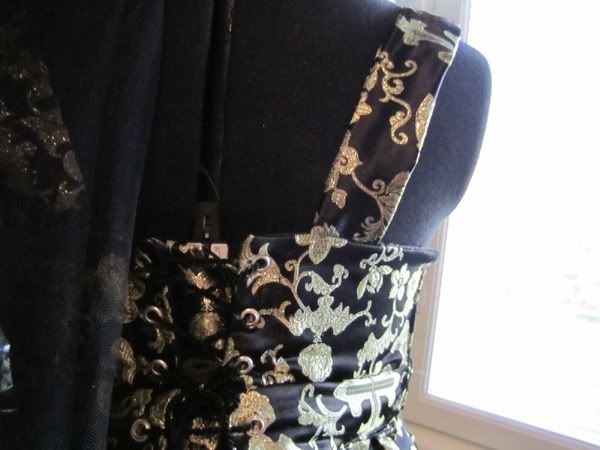 Hammer time!
The veil is separate from the hair accessory and the dress. Because that's practical. And there is tulle petticoat underneath, somewhere.
That's for the hair. Now that's scary. But that's good, it was Halloween, right?
~*~
I'll post some pics from the Halloween party later on.
*bows and disappears*