Aaargh! There is so much to write but so little time!
~*~
This week has been filled with lots of things and happenings, and no idea where I should start, but to make it short, I'll pick only the highlights of the week, which would be
Went to listen [
Uriah Heep
] with mom. They sounded great.
Visited MegaSale, which is a big happening with lots of shops bringing in outlet stuff and bargain priced items. I was slightly disappointed, since almost nothing there pleased my eye.
(But I found a pretty garter belt for the stay ups and long socks with 5e, I have been searching for one for a while.)
And today there was DesignAtTampere, ie. design market with finnish designer people selling all sorts of cute things. It was fun!
I also poked trees this evening, but about that in another post...
~*~
But to the theme of the post... how come so much stuff has again followed me home over the weeks?
I couldn't resist those stripes, so I bought this from [
Leena
], the moment I spotted it.
I need to cut the tulle coming from under a bit shorter and smash an eyelet where it's missing, but it looks like fun~
The summer might be over, but this one needed a home too! Found it secondhand at Huuto.net.
But now I need to find a petticoat big enough to support it...
Alright, that's quite pink, but it's so easy to throw on in a hurry, and yeah it's cute too... Secondhand, I think it cost about 8e.
(And it's warm, it's starting to get cold here.)
These two are secondhand things as well. The bag (cos I'm having a magnet effect on unpractical bags) was 2.5e and the shirt (the back side up in the pic, such a pretty lace detail!) was prolly around 1-2e.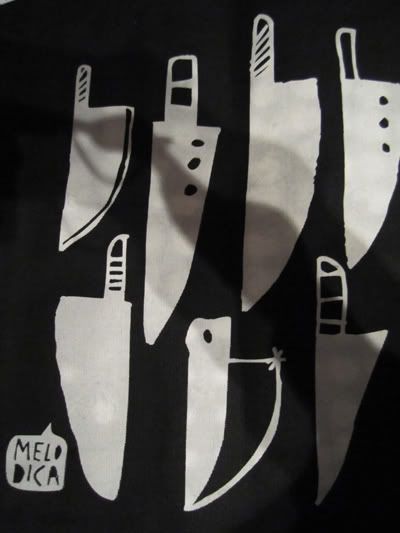 This is a tote bag by [
Melodica
], with the kitchen knives print that I have adored for so long...! And now it's mine! All mine! Buwahhahh-- ehm, with 5e at the design market.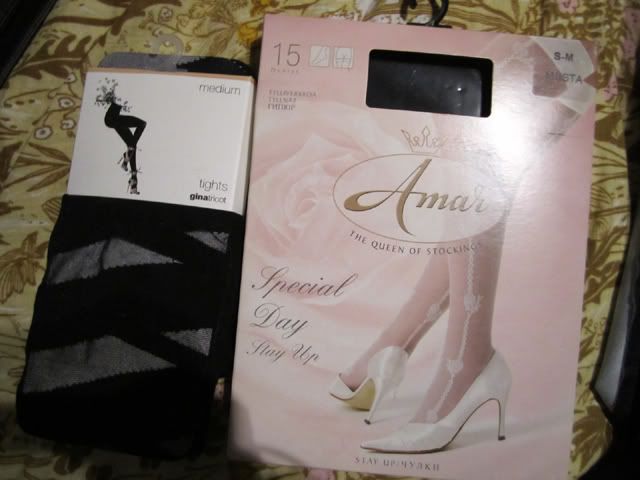 Because the tights always break sooner or later. And often it's sooner.
The stockings on the left are from GinaTricot, and the stay ups on right are from some small boutique that was selling these with lowered prices (5e).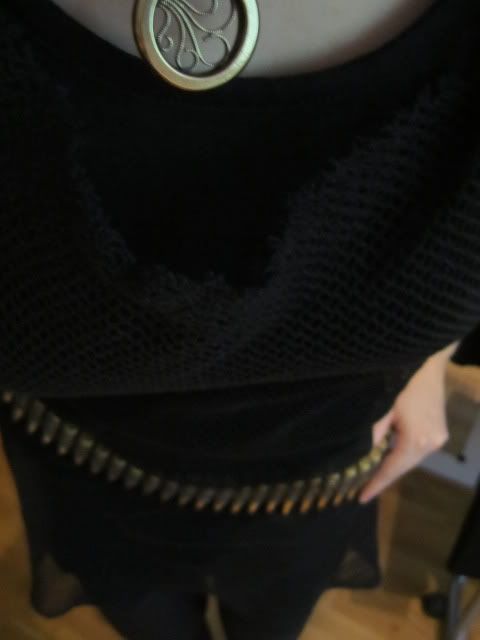 Then there was also this Cheap Monday dress, with a black dress under and the same with roughly cut fishnet over. Here worn with a huge bullet belt and a Kalevala necklace. I was off to see a friend and to eat...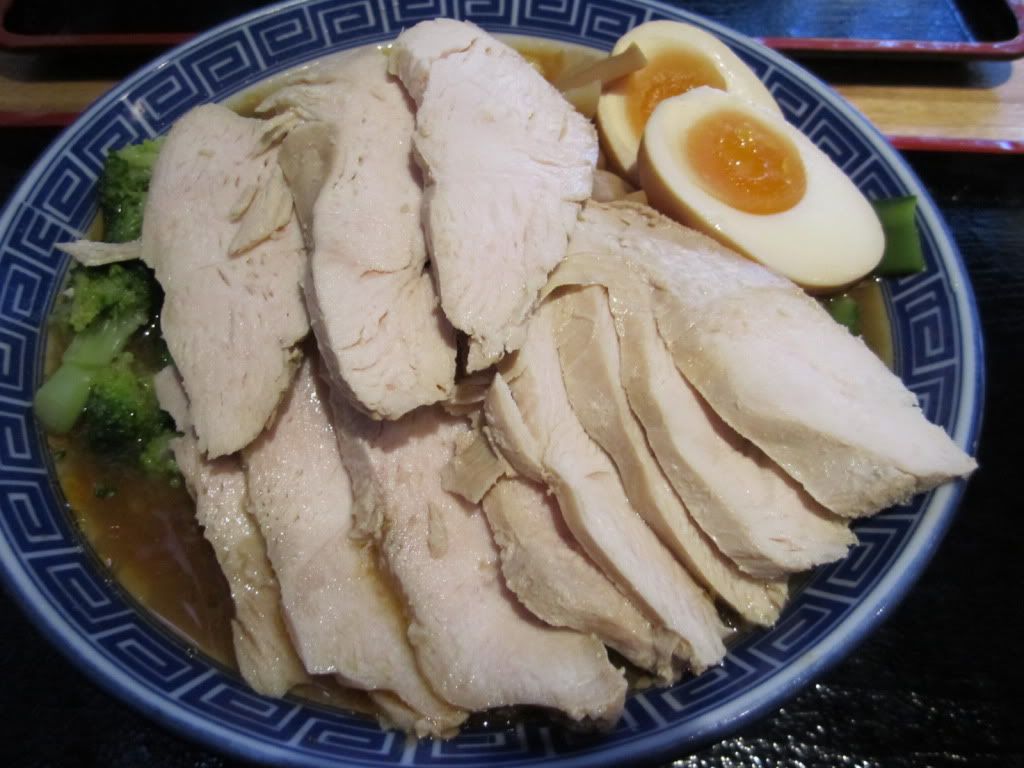 Ramen!!!
Alright, I'm off to sleep. You'll hear of me soon again! (Hopefully. There is so much to write, so much to zzZZzzZzz...)