Helou again.
This is just a small random post of few things that have tagged along lately.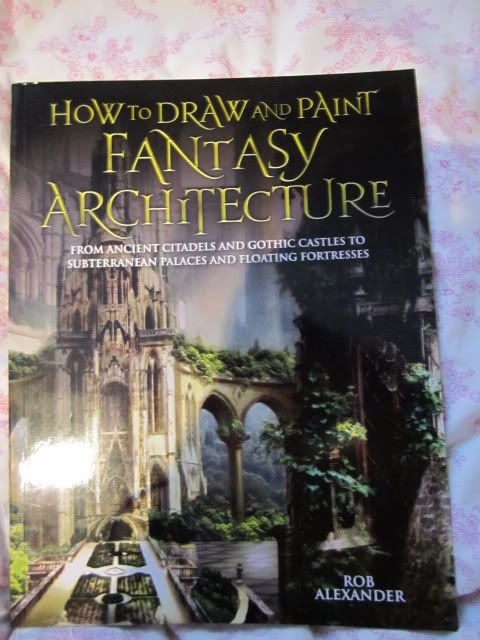 I'm not normally into any "How to draw" -books, but this one had very pretty and inspiring pictures! One day I'll be able to draw wonderful landscapes and buildings. One day I'll get to practicing that properly.
And related to drawing, I attended Hidoi's (a local anime & manga organization, in which I have belonged for years, but haven't attended any of their programs for many years) drawing day/groupie/circle, what ever it should be called, with my sister. There was 12 of us packed into a small corner of a cafeteria, that's more than I had anticipated. From now on we will have drawing themes for the meetings, and there was some talk of doing some bigger projects together. That could be fun, yup.
Anyway, here is few pics of the book featured above: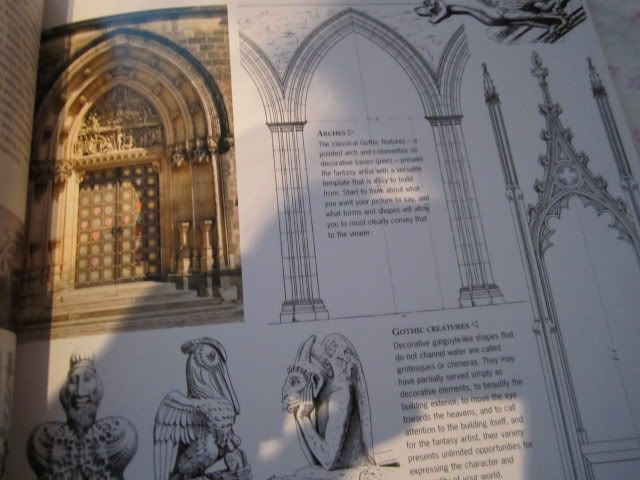 Maybe I'll manage to snatch few tips from this book!
Also...
A bracelet that was secondhand, and very cheap, and it cried that it would be fun to include in some coords. When I was already on my way to buy it, I noticed that a small [
hamsa
] was hanging from it. Umm.. well, it protects from the evil eye, now ain't that nice. (It's a detailed hand, even though my pic here don't show it.)
The bracelet was also lacking two of those blue "jewels", but once again I managed to fix it up with some nail polish. May sound suspicious, but it worked very well, the two stones are only a slight bit lighter than the rest.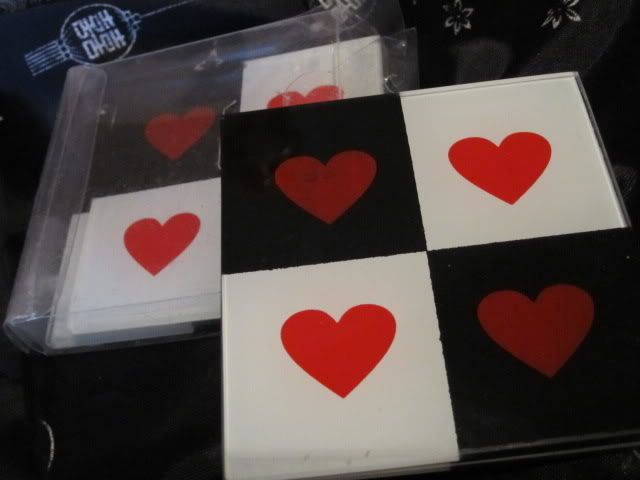 Things to put under the glasses. Well, they were looking quite nice. And 1,50e. And they totally reminded me of this one well known tale...
And the latest ImagineFX. Star Wars special. Of course I saved it the moment I saw it.
~*~
Ha, it's 14.9.2011 tomorrow.
Tomorrow is in one hour.
I finished a skirt today.
I must go and attend kung fu this week, been so lazy.
I must get to play some video games! Soon! Few days without is too much.