Shirt, Tartan Skirt - secondhand // Wide Buckle Belt - Vila // Black Scarf - Backstreet // Orb Necklace - Vivienne Westwood
~*~
Two new readers! Welcome, have fun!
~*~
I found something so overly wonderful that I have to share it here!
Kiva Ford
does wonderful and delicate work as a glassblower. Starting the interest in the glass business early in life, there is now some serious talent going on. Miniature glass objects, ornaments and so on, shipping internationally (from USA), and payments by credit cards via Paypal and e-checks.

Now have link to their
[
Etsy Shop
]
and pay them a visit, because...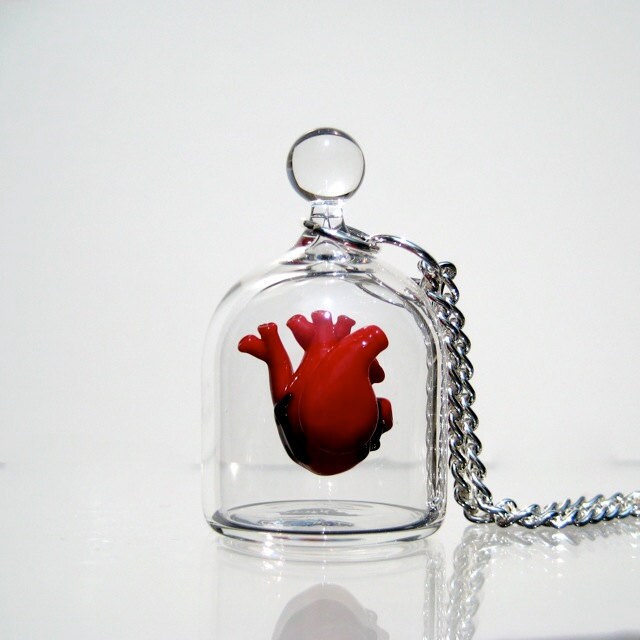 This will steal your heart away!
Or at least it did mine, oh why do you cost 82 USD, my beloved, when I don't have that much to pay for you?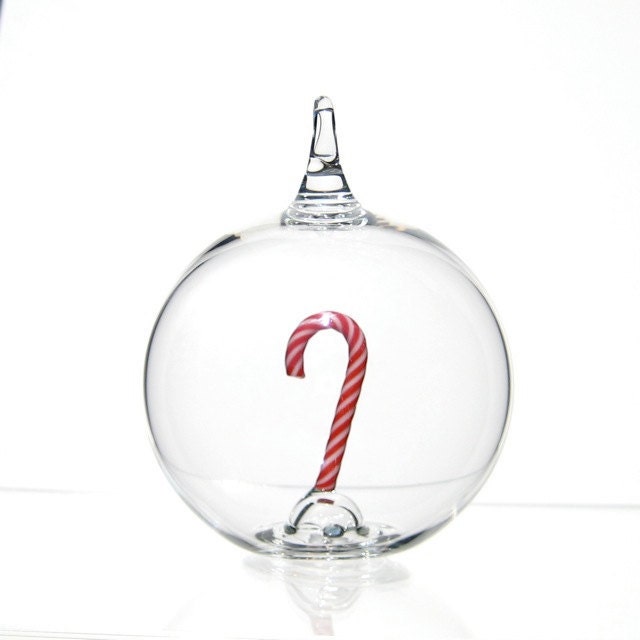 Is it Christmas yet?
Little glass bottles are cute things, aren't they?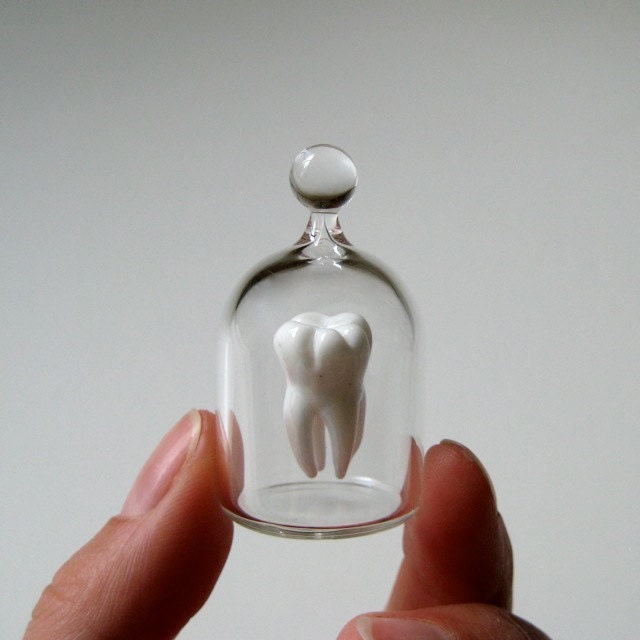 And I have always thought that carrying a spare tooth with you is practical. Of course it is.
~*~
As for other things...
I miss my lip pierce! My little metal thingy!
You may have seen that it ain't on it's righteous place anymore, and that's because I'm currently working in a place where you are supposed to look all clean and smart. Sigh, at least we have uniforms, I like uniforms, some, even though ours is... too basic. Well, I'll smuggle some little skull earrings on my person even then. (For a year at least! How can I look smart for a year in row? Oh deer...)
Yesterday my sister dragged me to Hidoi's fighting game event, where we had two Playstations and about ten or more people beating each others via games. That was fun, we must come again!
This Saturday there is going to be [
Kasaribileet
] ie a happy gothic music event at Dog's Home, Tampere. Be there, I will (and will definitely not look like in work!)
I just watched a document of [
Karl Lagerfeld
]. It was quite interesting indeed. I like his style, high collar, white shirt, black suit, gloves etcetc (Just if interested, he designed some glasses some time ago, and a collection to [
Macy's
].)
Oh! And if you'd like to know, they run a TV series here in Finland in which you'll get to take a look at fashion world with some big designers. 3.10. it's Vivienne Westwood, 28.9. it's Lagerfeld. (Lähikuvia, Ava)