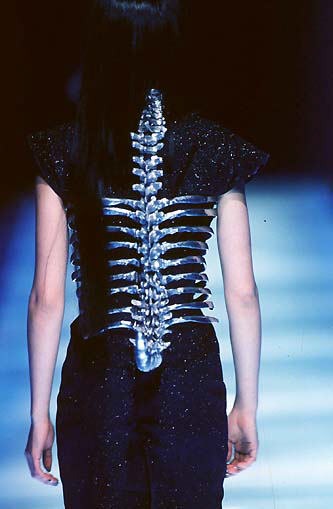 If I was in New York I'd know where I'd go right away.
If I had enough money to travel to NY, I would, because of...
Alexander McQueen: Savage Beauty
Oh
yes
.
A great exhibition of the creations by the amazing and unique artist amongs the fashion designers, Alexander McQueen. From his postgraduate collection from 1992 to his final runway presentation.
The exhibition is held in [
The Metropolitan Museum of Arts
],
and they have gathered about one hundred ensembles and seventy accessories by McQueen for the show. The creations are placed beautifully in separate galleries, which all have a name related to the works inside of them (like "The Romantic Mind" and "Romantic Naturalism").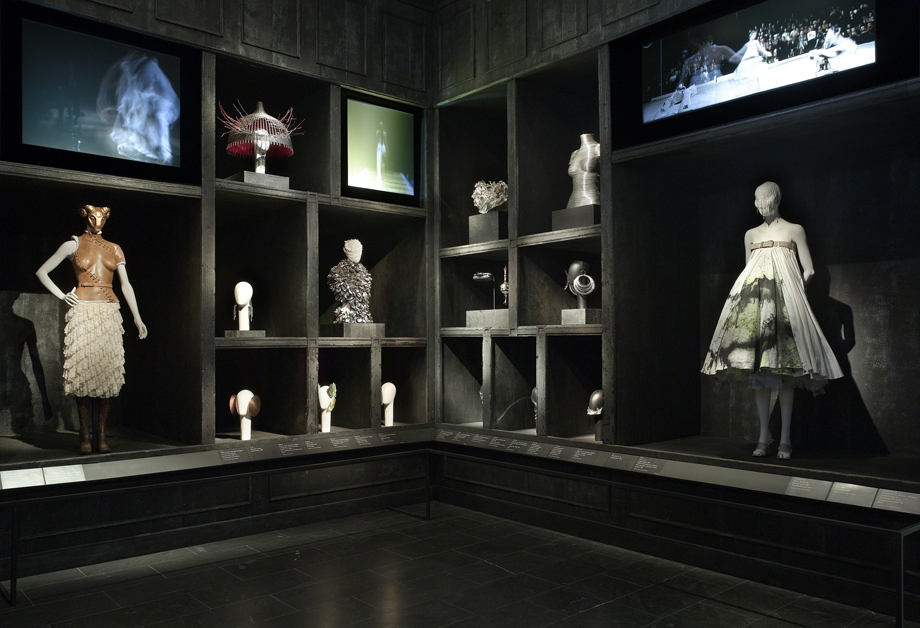 Even if you are in such a sad situation as I find myself, ie. unable to visit the exhibiton in person, you may find a great joy simply in accessing [
the museum's pages of the show
]. They have some great, big and detailed photos of the ensembles that they have, as well as a small introduction video (around 8min), that shows a small insight into the gallery rooms, accompanied by a (english) voice telling you about the show and what is where and why.
The sites also offer a pile of videos showing some of the most well remembered moments and sights from the runway shows of Alexander McQueen -and if you wish, you may buy a small memento of the exhibiton through [
The Met Shop
].
The show is on:
May 4 - August 7 2011
.
(Originally it was supposed to end 31.7. but apparently due the big love we all have for the beauty of mr McQue
en's works, they have added a week to that. And there is monday tours, even though normally the museum would be closed on mondays.)
You should already be there.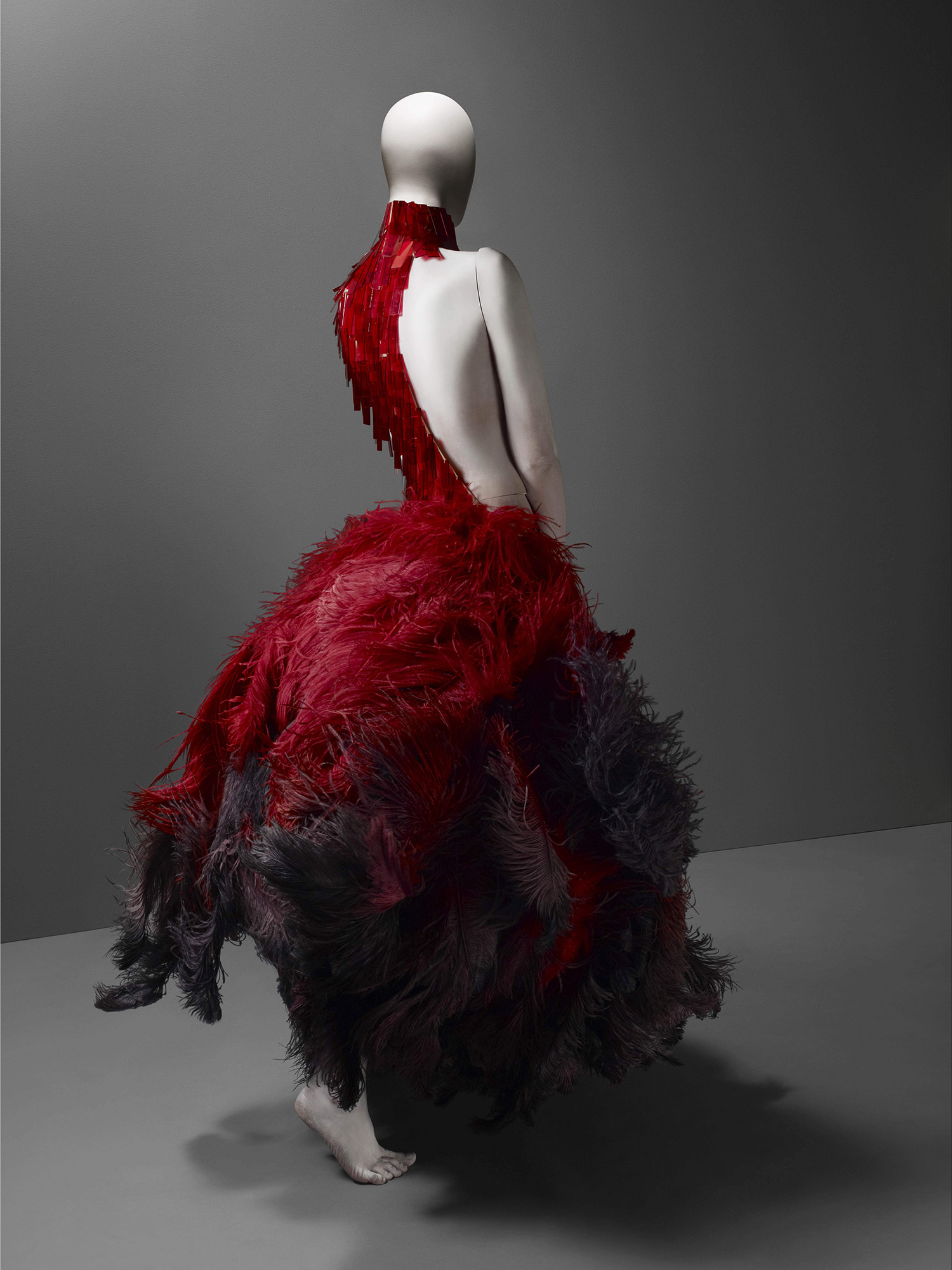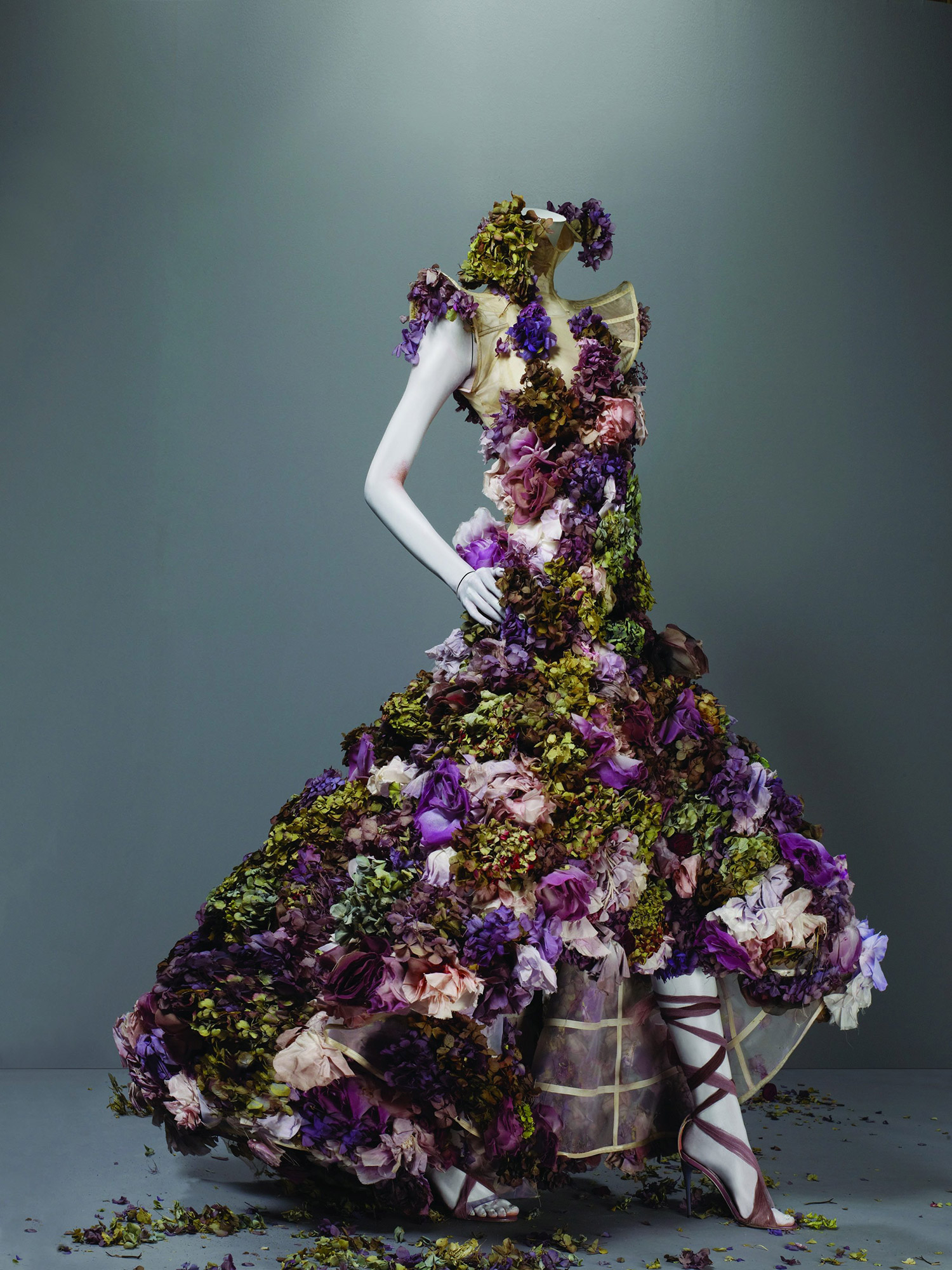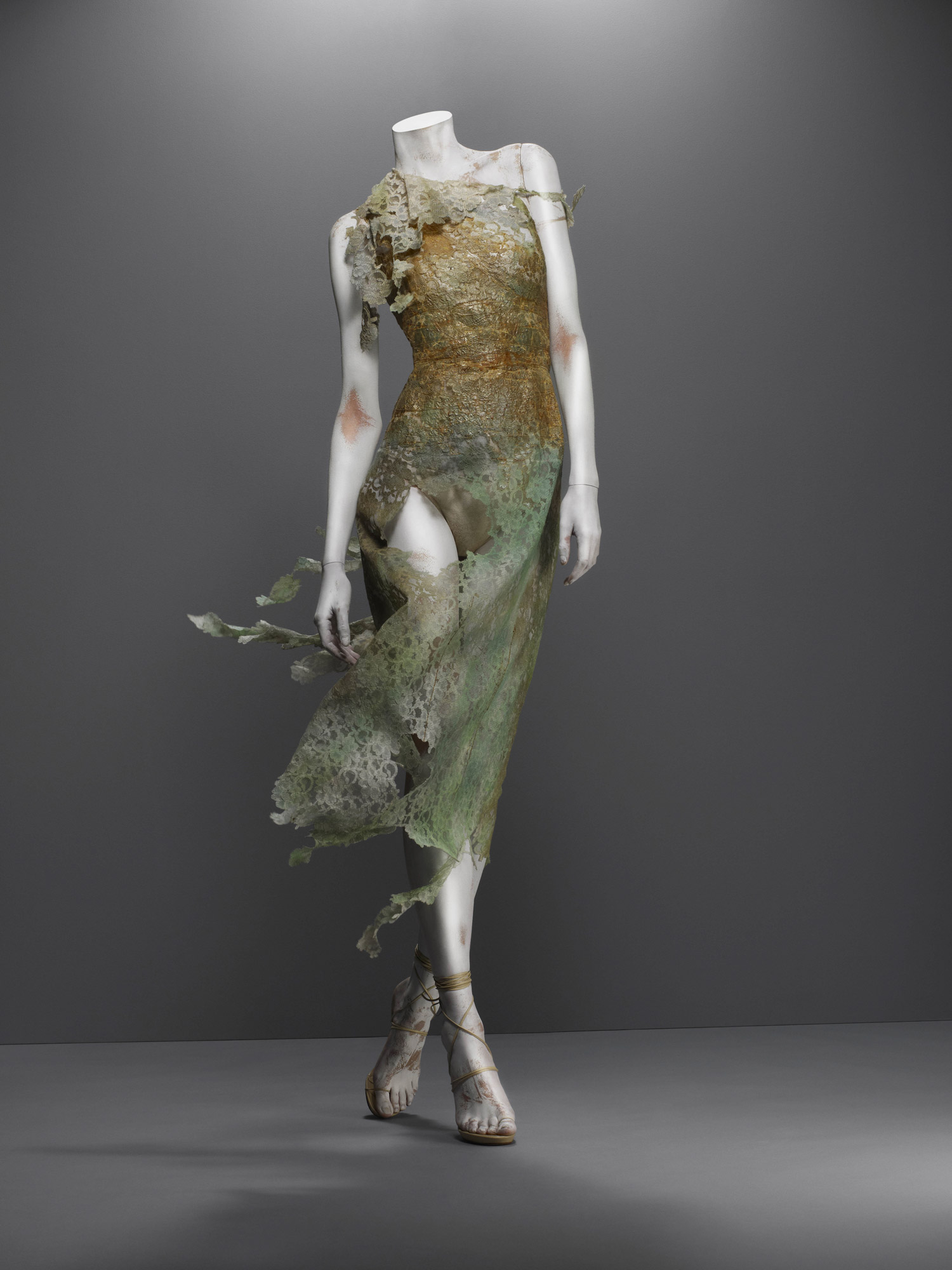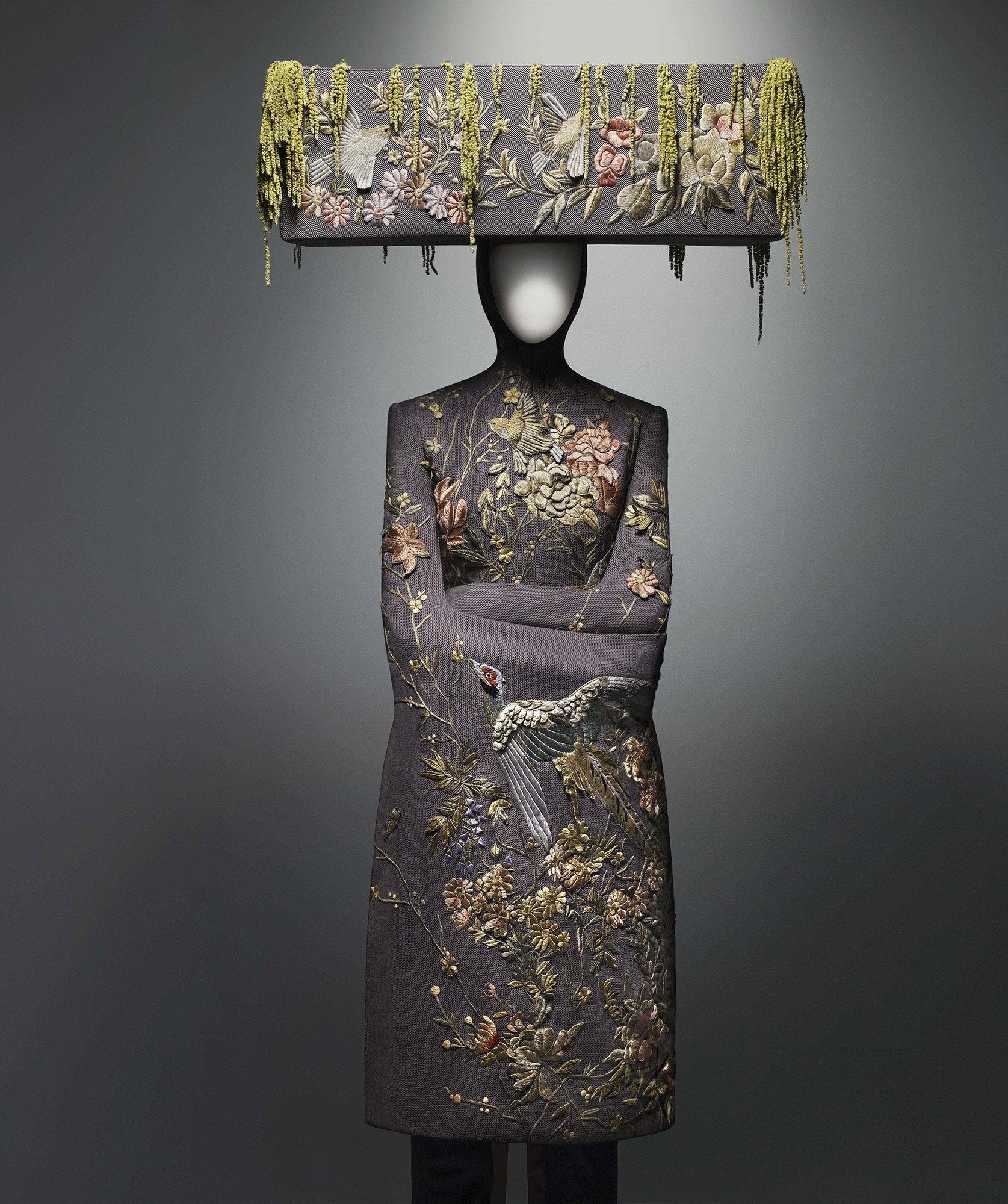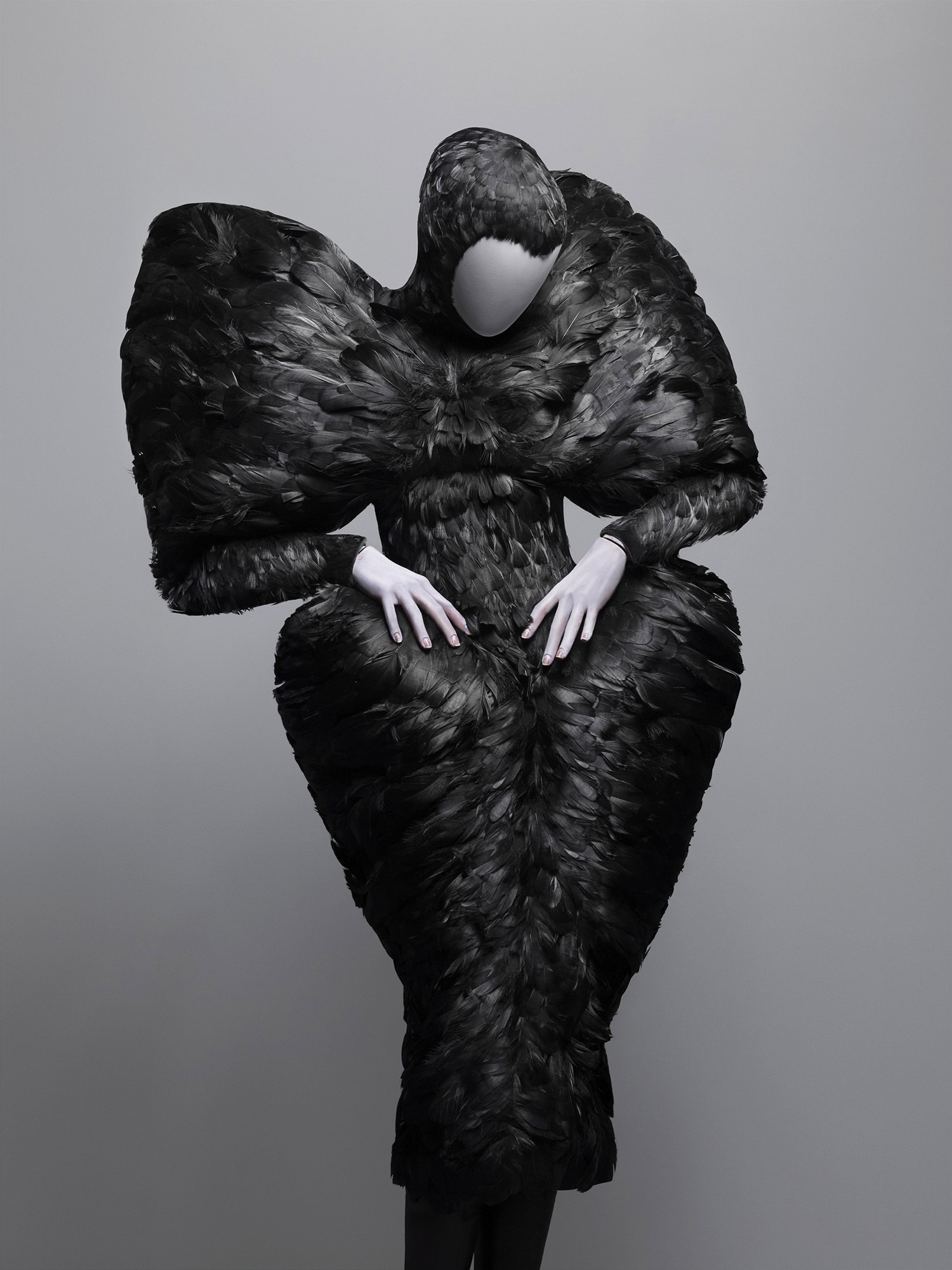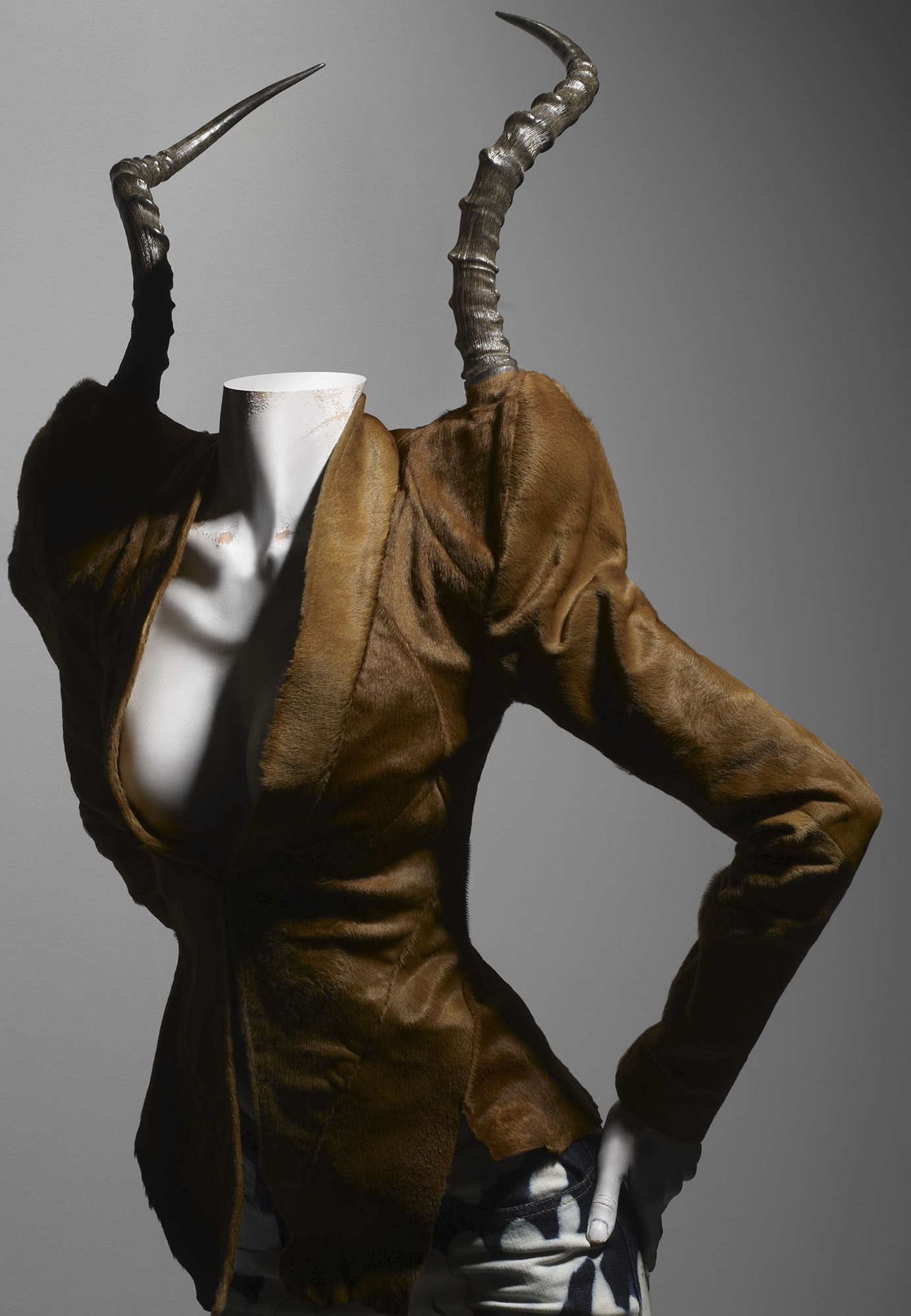 Horns. I do love horns.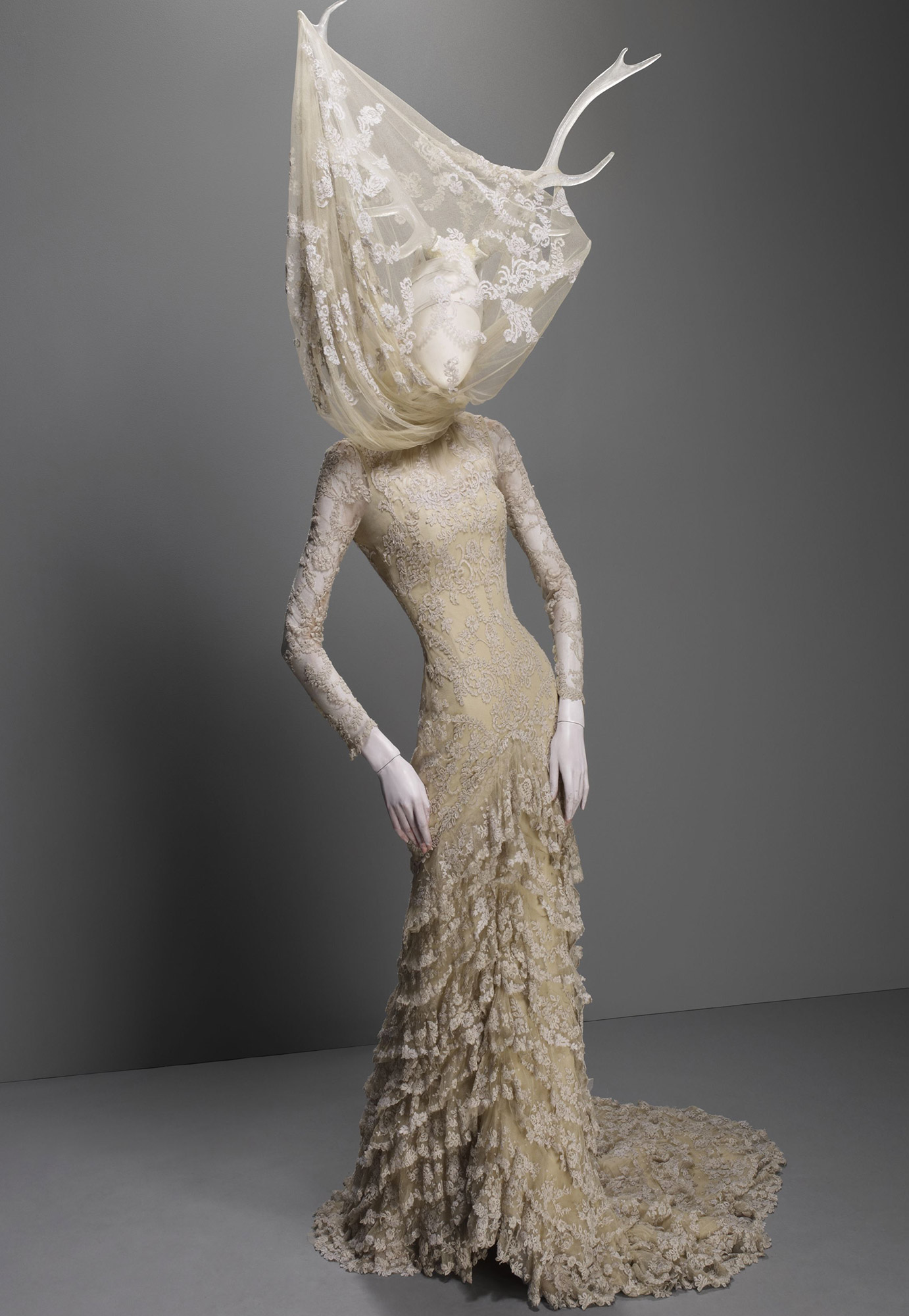 More horns. I

adore

horns.
"an artist whose medium of expression was fashion"
,
they wrote, and I couldn't agree more.